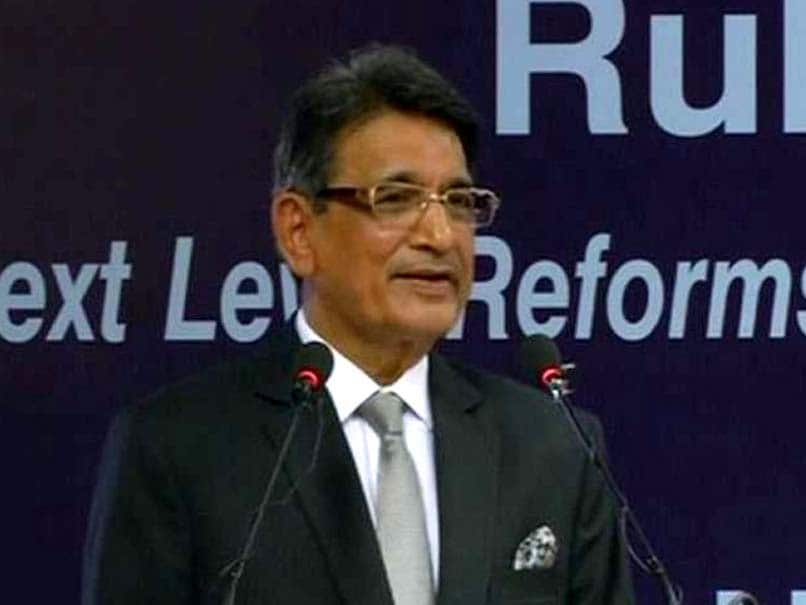 Debarred BCCI officials can no longer even officiate in their state associations.
© PTI
The muted grumblings among the BCCI officials, who have been shown the exit door following the Supreme Court directives on the Lodha Committee report, have been growing in volume and tenor as several of them are seeking legal options to address the panel's answers to some Frequently Asked Questions (FAQs) about how the board should be run. Added to the general discontent, the removal of former India off-spinner Ashish Kapoor and former Punjab batsman Amit Sharma from the junior selection committee also may open a potential can of worms.
With the Lodha Committee expected to name the replacement BCCI office-bearers on Thursday, some of these officials are seeking to take recourse with the law to address their concerns.
Many of the office-bearers are miffed with the answer specifically FAQ No. 2 on the Lodha Committee website, which essentially ensures that the nine-year cut-off date for officials encompasses time spent both with the Board of Control for Cricket in India, as well as the state associations.
Debarred BCCI officials can no longer even officiate in their state associations, leading to much consternation.
According to media reports, the officials contend that this was a 'departure' from the Supreme Court order.
They insist that the Supreme Court order does not authorize the Lodha Committee to prevent the sacked officials from returning to the board as nominees of their respective state associations.
Another issue they have brought up is the decisions taken by the Lodha panel in selection of the teams for the ongoing ODI series with England, as well as for the coming T20I games, which also is beyond the ambit of the committee's authority.
Sacking of selectors
The removal of Kapoor and Sharma from the junior selection committee also raised questions.
According to The Indian Express, these selectors need to have played a minimum of 50 first-class matches, or represented India in a Test or a One-day International.
Kapoor has played four Tests for India, apart from 17 ODIs, as well as 128 first-class games.
Sharma has played 53 first-class matches.
The reason for the discontent is that the people retained include Rakesh Parikh, who has played one first-class match less than Sharma and has not represented India.
The others retained are Venkatesh Prasad (33Tests, 161 ODIs, 123 first-class matches) and Gyanendra Pandey (two ODIs, 117 first-class matches).
"On what grounds did they remove Kapoor and Sharma? Who removed them? The BCCI must give a reason," a former office-bearer was quoted as saying by the newspaper.