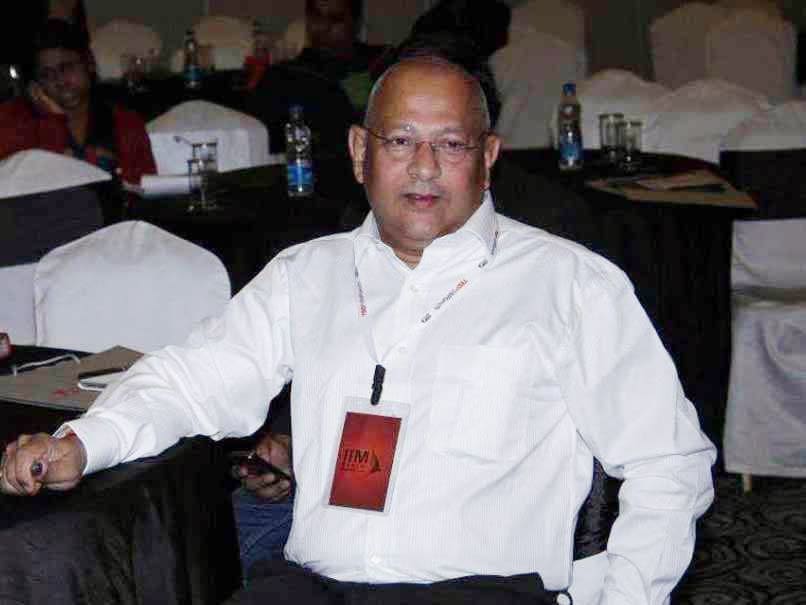 Amitabh Chaudhary is the acting secretary of the BCCI.
© Facebook
The Board of Control for Cricket in India (BCCI) on Friday hit back at S Sreesanth and made it clear that he cannot play for any other country. The BCCI's acting secretary Amitabh Chaudhary said that the International Cricket Council (ICC) rules doesn't permit any banned player to feature for any other country. "The ICC is very clear that any player who is banned by any full member can neither play for any other full member nor for any other association," Chaudhary was quoted as saying by the news agency ANI.
"All this is just empty talk and that the BCCI is very well aware of their legal position," he said.
BCCI's acting president CK Khanna also seconded Chaudhary on the matter that a player banned by his parent body cannot play for any other country.
"Any player banned by his parent body cannot play for any other country, ICC rules very clear," Khanna told ANI.
Meanwhile, upset with the lifetime ban imposed by the BCCI, which was upheld by the Kerala High Court, Sreesanth had stated he might consider playing for another country. A division bench of the Kerala High Court on October 17 upheld the appeal made by BCCI against a single bench verdict that had in August lifted the life ban on the bowler.
In an interview to Asianet News, Sreesanth hinted that since the ban had been imposed by the Indian cricket board, which was a 'private firm', he had all the freedom to play cricket for any other country.