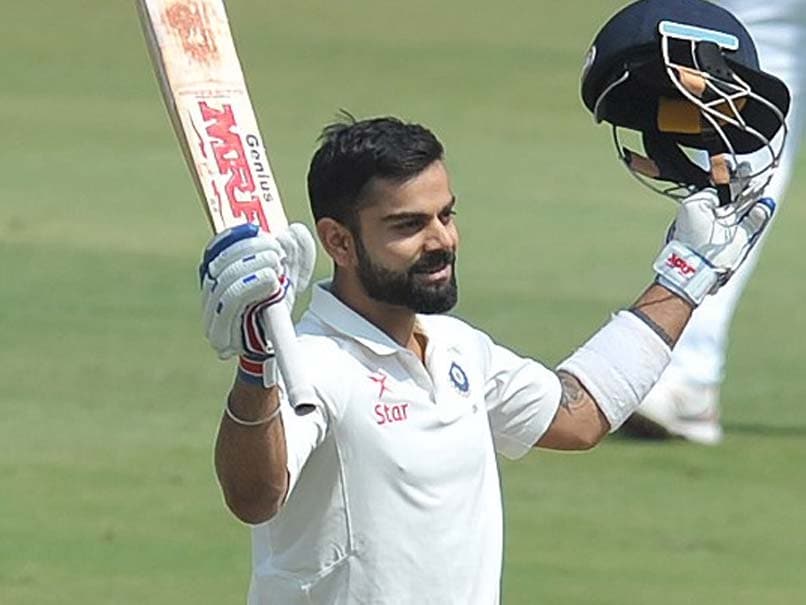 Virat Kohli has won 15 Test matches as India captain.
© AFP
Pune will be the host of the first-ever sports-themed literary festival to be held in India. The event, to be held on February 21 and 22, will see many big names in the world of cricket, including India captain Virat Kohli, Sunil Gavaskar, Virender Sehwag, VVS Laxman and Australian leg-spinning great Shane Warne, as well as gymnastics sensation Dipa Karmakar, exchanging views and experiences with an array of journalists, authors and other luminaries. The entire event can be watched on NDTV.com.
One of the highlights of the event, SporTale, will be an exchange between Kohli and Vijay Lokapally, Senior Cricket Writer of The Hindu and the author of 'Driven', the Indian team captain's journey through cricket.
The event is be organised by InsideSport, India's first sports business intelligence portal.
Another high point will be Virender Sehwag giving his version of how he has the 140 characters made him a superstar once again.
Dipa Karmakar and her coach Bishweshwar Nandi will recount her journey from one corner of India to the national consciousness.
Gavaskar would be sharing hilarious anecdotes about his early cricketing days with Laxman on the 40th anniversary of his first book 'Sunny Days'.
Warne will touch upon the India-Australia series, with the first Test also beginning in Pune from February 23.
There would be other sessions too, with participants discussing sports-related literary works, as well as the relation between sports and cinema.
Topics mentioned in this article
Virat Kohli
VVS Laxman
Virender Sehwag
Cricket