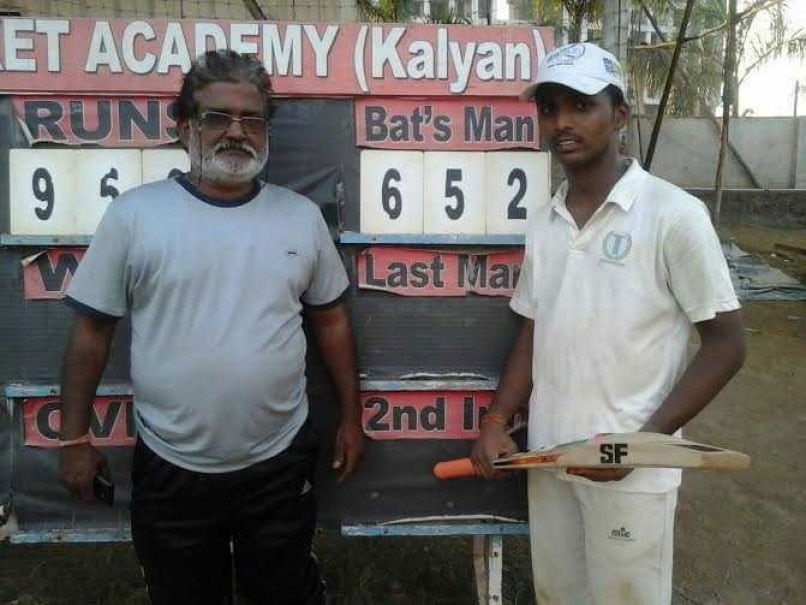 Pranav Dhanawade shot to fame on January 5, 2016 with a record-breaking knock.
© NDTV
Pranav Dhanawade, who shot to fame with an unbeaten 1009-run knock in 2016, put up another sensational performance as he scored 236 for Jhunjhunwala College in a 45-over inter-college match on Thursday. Interestingly, Dhanawade produced his latest knock on the eve of the second anniversary of his record breaking innings. Dhanawade's double century helped his side post a massive 459, which included a 51-run penalty for slow over rate, against Guru Nanak College at Cross Maidan, reports Mid-Day. Dhanawade's teammate Yash Singh dismantled the Guru Nanak College, who were bowled out for 60, with a spell of 7/14 in 5.2 overs.
"I am happy. I want to make a fresh beginning. I am not thinking too much about my future; just want to enjoy the game," Dhanawade said after the match.
After making a splash with an unbeaten 1009 for Smt KC Gandhi School in an inter-school game for the HT Bhandari Cup, Dhanawade endured a rough phase with the bat.
Late last year, Dhanawade even gave up the 10,000 monthly scholarship Mumbai Cricket Association handed to him by the Mumbai Cricket Association for not having performed on expected lines.
Dhanawade failed to make the playing XI for Dadar Union SC for the 'A' division of the Dr HD Kanga Cricket League and encountered more bad news when Air India did not renew his contract after a year.