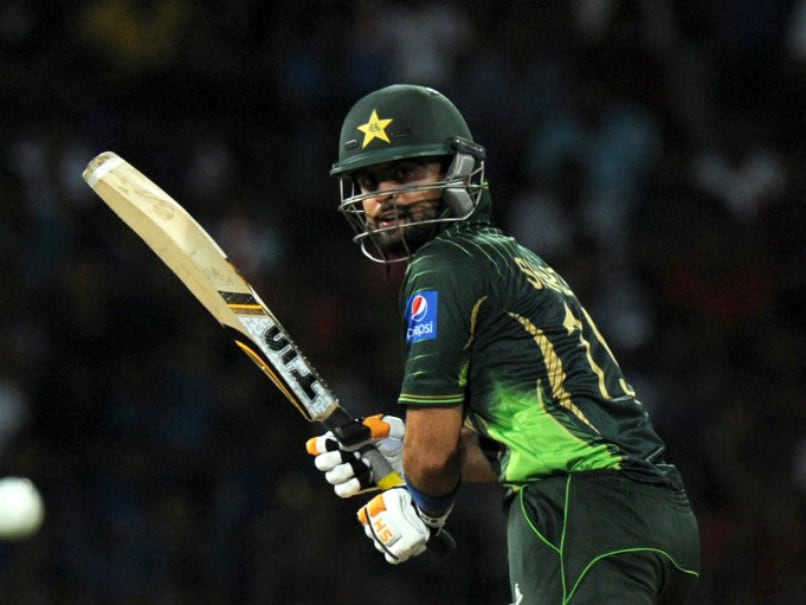 Ahmed Shehzad has played 11 Tests, 77 ODIs and 44 T20 matches for Pakistan.
© AFP
Ahmed Shehzad burst onto the Pakistan cricket scene few years back as one of the most promising youngsters in the country. The stylish right-hander was touted to be the future of Pakistan cricket at the time. Several Pakistan cricket greats felt that Shehzad had the technique and temperament to succeed in all three formats. He was also compared with Virat Kohli, not just because of his appearance but also batting talent. However, the 25-year-old has failed to progress along expected lines as a batsman and disappointed not just Pakistan cricket bosses but also the country's die-hard fans. Shehzad, who has played 11 Tests, 77 ODIs and 44 T20 matches for Pakistan, last played international cricket on March 25, 2016.
While Shehzad put up decent numbers in the recently concluded Pakistan Super League, fans are still not impressed and want him to perform better for Pakistan. Hence it came as no surprise when Shehzad found himself on the receiving end of a rather awkward Q&A session on Twitter after Pakistan cricket supporters.
Howz every1 doin!! Hope u all enjoying ?? Let's chat?#AskAhmad @ 11:30pm

— Ahmad Shahzad (@iamAhmadshahzad) March 7, 2017
Kohli ki copy karna kab chorhain ge??#AskAhmad

— Qutb ulhaq (@qutb_ulhaq) March 8, 2017
Apko khelna kab ayega ? #AskAhmad

— T. (@young_boy_taha) March 7, 2017
How do u react when people criticize you for taking too much selfies rather than practicing? #AskAhmad

— SHAMPION Aziz (@shamidreesfan) March 8, 2017
@iamAhmadshahzad why u not so consistent? Not give finishing touch? ?? #AskAhmad

— Ahmed Saleem (@Ahmadd_Saleem) March 7, 2017
@iamAhmadshahzad ap overreact kyn karte ho ? #AskAhmad

— Hassan Rasheed (@HBR29) March 7, 2017
Former skipper Shahid Afridi has earlier said that Pakistan cricket think-tank had erred by having too many expectations from Shehzad.
"I don't know but it was wrong to expect them to be like Virat Kohli or AB de Villiers and perform like them," Afridi had said at the time.