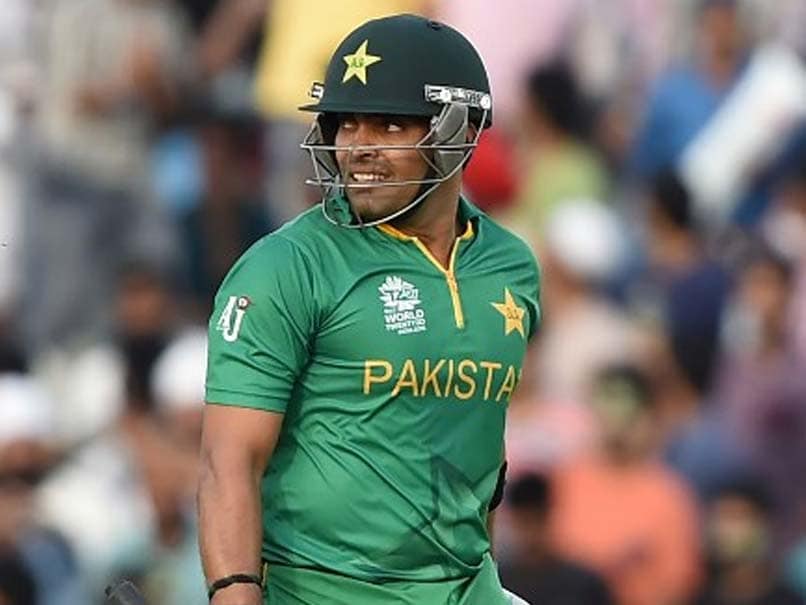 Umar Akmal was stopped by police while driving in the streets of Lahore.
© AFP
Pakistan batsman Umar Akmal was on Thursday involved in a heated argument police in Lahore over a traffic violation. The temperamental player was stopped in his hometown of Lahore for driving a car bearing a personalised number plate, deemed illegal by customs and excise officials. Akmal later said he took issue with the tone of language used by the policemen, which led to the argument. He had earlier been jailed in February 2014 for fighting a traffic warden who had stopped him for breaking a traffic signal.
"Police stopped me and used foul language and they told me I would have to remove the number plate myself," he later told reporters.
Akmal is a regular for the Pakistan team and had just flown home after his Lahore Qalandars team was knocked out of the Pakistan Super League (PSL) being presently staged in the UAE.
An explosive hitter who was rated highly when he burst on the scene as a teenager, his career has suffered from disciplinary problems both on and off the field.
He was also accused of fighting with a gate-keeper at the Gaddafi stadium in Lahore who refused entry to his car in 2014.
Akmal was dropped from Pakistan's one-day squad after the World Cup 2015 on the recommendation of then coach Waqar Younis, who labelled him as an undisciplined and a selfish player, though he has since managed to make a comeback.
Akmal had made his ODI debut for Pakistan against Sri Lanka at Dambulla in August 2009.
(With inputs from AFP)