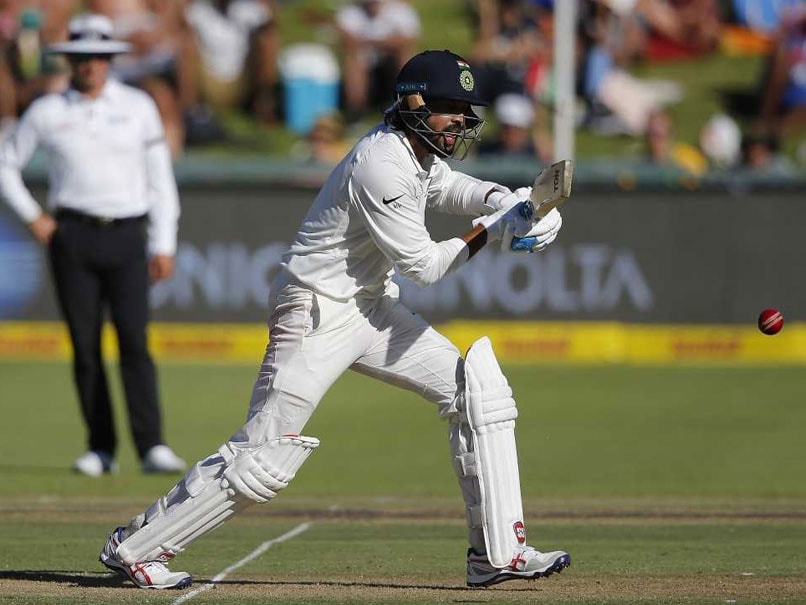 Murali Vijay was dropped from the team after the 3rd Test in England.
© AFP
India opener Murali Vijay was dropped from the Indian team after the third Test in England due to a poor string of performances. Following that, he was left out of the ongoing two-match Test series against the Windies as well. Talking about his omission from the Test squad, Murali Vijay on Thursday said that no one from the team management, or the chief selector, spoke to him about his omission. Reiterating his point, Vijay mentioned that it is important for a player to know why he is being kept out for the team so that he knows where he stands in the scheme of things.
"Nothing at all. Neither the chief selector nor any other person spoke to me in England after I was dropped from the third Test," Vijay was quoted as saying by Mumbai Mirror.
"None of them have spoken to me since. I did have a conversation with the members of the team management in England and that's it," Vijay further said.
Last week, India's veteran off-spinner Harbhajan Singh had said that he failed to understand the parameters of being selected in the team after Rohit Sharma and Karun Nair failed to make it to India's 15-member squad for the West Indies series. Following up on that, Vijay also agreed with Harbhajan.
"I tend to agree with what Harbhajan Singh has said (on Tuesday) about parameters of selection. I think it is important that a player is told about the reasons for keeping him out so that he knows where exactly he stands in the team managements' and selectors' scheme of things." Vijay remarked.
The right-handed batsman is currently playing for Tamil Nadu in the Vijay Hazare Trophy.
Topics mentioned in this article
India Cricket Team
Murali Vijay
Cricket