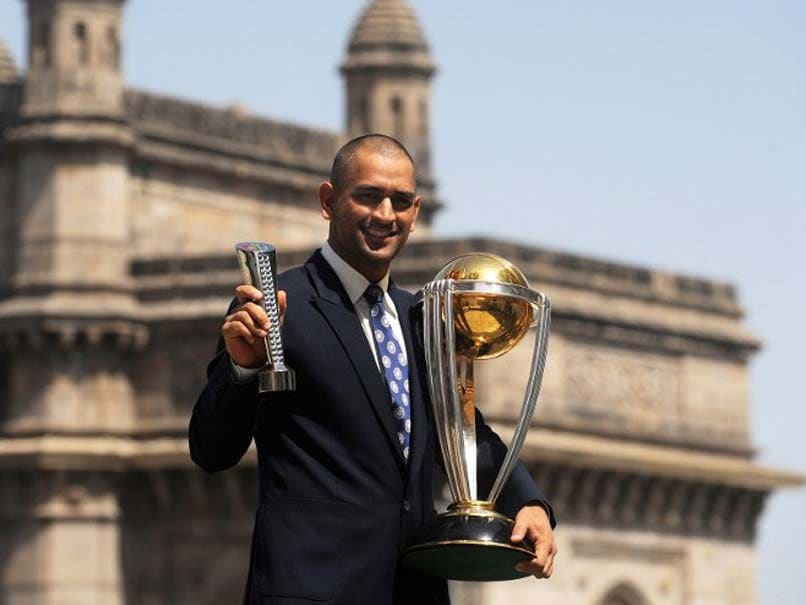 Pakistani cricketers applauded MS Dhoni's career and achievements
© AFP
The news of MS Dhoni quitting as India's ODI and T20I captain brought many reactions from cricketers all over the world, including from Pakistan, where stars like Shoaib Akhtar, Shahid Afridi and Zaheer Abbas applauded the wicket keeper-batsman for his achievements. Dhoni had announced last week that he was stepping down as the captain of Indian limited-overs cricket teams. He was replaced by India Test captain Virat Kohli as skipper in all the three formats. Dhoni enjoyed a lot of success against Pakistan, including the famous T20 World Cup final in 2007, which launched his career as India's skipper.
Former Pakistan fast bowler Shoaib Akhtar said of Dhoni's decision, "He left the post with humility & dignity".
My best wishes to @msdhoni. I respect his decision to step down. He left the post with humility & dignity.

— Shoaib Akhtar (@shoaib100mph) January 6, 2017
Zaheer Abbas added that it would be tough to emulate Dhoni's success.
"He (Dhoni) has given outstanding contribution to Indian cricket team in all three formats and won so many matches," Abbas told PTI. "The Indian team has touched new heights under his leadership. It will not be easy to emulate his success."
Abbas went on to say that the then Pakistan President, General Pervez Musharraf, was a fan of Dhoni's hairstyle.
"I remember the 2005-06 tour when he hit a 46-ball 72 to guide India to a five-wicket win over Pakistan in Lahore and became a star when General Pervez Musharraf had praised his long locks and advised him not to cut his hair," Abbas said.
Former Pakistan captain Shahid Afridi said that Dhoni was a "big inspiration for cricketers".