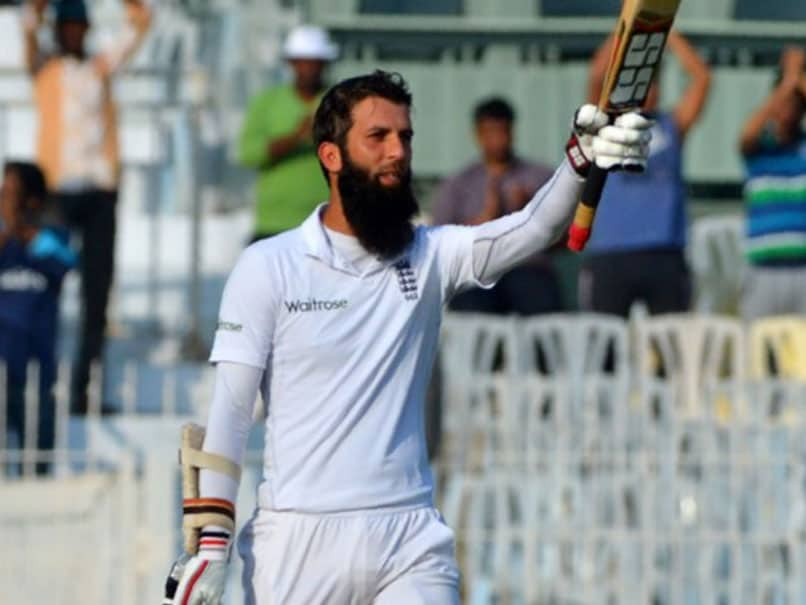 Moeen Ali joined the ranks of Jacques Kallis and Ian Botham
© AFP
England's under-rated all rounder Moeen Ali has joined the likes of cricket legends Jacques Kallis and Ian Botham after becoming just the third player to record 1000 runs and take 30 wickets in a calendar year, according to cricket.com.au.
Ian Botham was the first player to achieve the feat for England in 1982 when he scored 1095 runs and took 47 wickets in that year. South Africa's Kallis joined Botham's achievement when he amassed 1120 runs and took 35 wickets in 2001.
Botham played 13 Tests in 1982, Kallis played 14 in 2001 while Moeen has had a couple more matches to notch the milestone, having played in all 17 of England's Tests in 2016.
With all sides barrring Australia, Pakistan, South Africa and Sri Lanka having played their final Tests of the year, Moeen finishes with 1078 runs in 2016 and is the fifth player to pass 1000 runs after Joe Root's 1477 runs for the year, Jonny Bairstow (1470 runs), Alastair Cook (1270) and Virat Kohli (1215).
Pakistan vice-captain Azhar Ali (950 runs for the year) and Australia skipper Steve Smith (914) could yet join them during the upcoming Boxing Day Test.
Despite England's woes on their 0-4 series defeat on the subcontinent to the International Cricket Council's top-ranked Test outifit, Moeen has led the way with the bat for the tourists, striking two tons on the ill-fated tour to bring his 2016 century count to four.