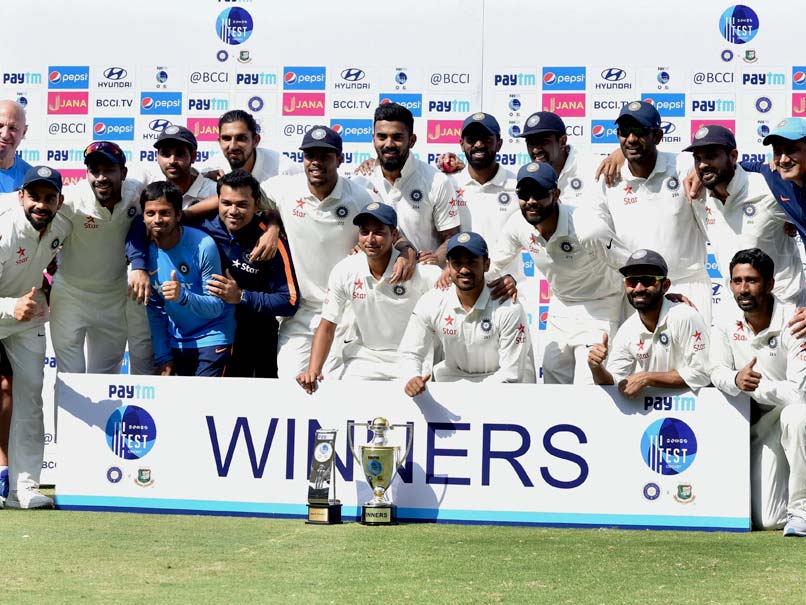 The Indian cricket team will be sponsored by OPPO, starting April 2017
© PTI
Mobile phone manufacturing company OPPO will be the new team sponsors for the Indian cricket team. The contract between them and the Board of Control for Cricket in India (BCCI) begins from April 2017, and will continue for five years. The rights have been acquired at Rs. 1079.29 crore. The bids were opened on Tuesday in the presence of a Committee of Administrators (CoA) representative – Diana Edulji, BCCI officials and the bidders through a tender process, at the BCCI headquarters in Mumbai.
"The Board of Control for Cricket in India (BCCI) is pleased to announce OPPO Mobiles India Private Limited as the new team sponsor for the Indian Cricket Team," BCCI said in a release on Tuesday.
"The mobile manufacturing giant OPPO's association with BCCI will start from April 2017 for a period of five years," the release further added.
OPPO take over from Star India, who were the Team Sponsors till now. Star had however stated that they would be bidding for the sponsorship for the next cycle, leading to fresh bids being sought by BCCI.
COA satisfied with bidding process
Meanwhile, all four members of the CoA on Tuesday expressed satisfaction with the bidding process for the Team India sponsorship rights.
The body congratulated BCCI for the new sponsor, and wished OPPO a long and mutually beneficial relationship with the national cricket governing body.