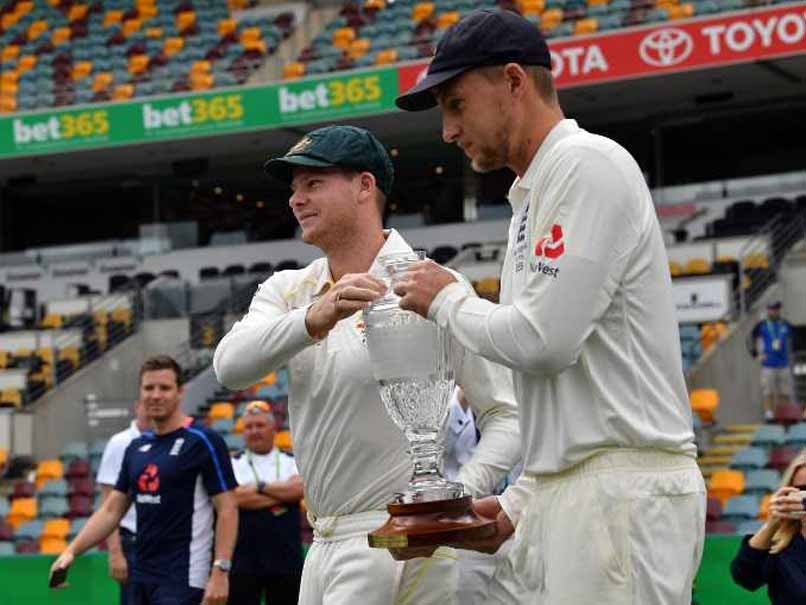 Joe Root's side crashed to an innings and 49-run loss to the Kiwis in the first Test
© AFP
England Test skipper Joe Root has said that he does not suspect Australia of any ball-tampering during the 2017/18 Ashes series. Following his team's loss against New Zealand in Auckland on Monday, Root gave the clarification as renewed speculation surfaced following Australia's ball-tampering controversy during their ongoing four-match Test series against South Africa. "Not to my knowledge. I was not aware of any ball tampering," Root told reporters after his side crashed to an innings and 49-run loss to the Kiwis in the first Test.
"I have enough to worry about... but it's disappointing for Test cricket and cricket in general."
There have been calls for Smith to step down or be sacked as Australia skipper after he admitted to being the mastermind of the ball-tampering saga.
Consequently, Smith and David Warner stood down as captain and vice-captain of the Australian cricket team for the third Test, the Australian cricket board confirmed on Sunday. 
Root said that the captain has a greater obligation and he has to ensure that the game is played fairly. 
"As captain, you're responsible for how everyone else behaves. I have to look after my own group and make sure I'm happy with how they conduct themselves. But any international player should know the rules. I should not have to back that up. It's as simple as that."
"Every time you go out on the field you know there are a load of cameras. You are under the spotlight. It's important that you give everything and you do everything to win. But in the right way'" added Root.
 
(This story has not been edited by NDTV staff and is auto-generated from a syndicated feed.)