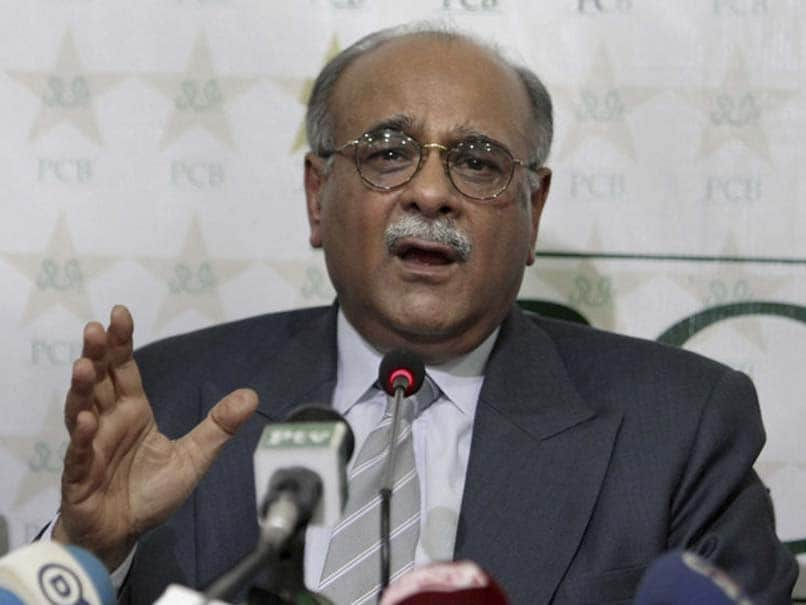 According to Najam Sethi, the ICC will pay the security team 400,000 US dollars on every visit
© AP
In order to aid the resumption of international cricket in Pakistan, the International Cricket Council (ICC) has hired an international security company on a three-year term, Pakistan Cricket Board (PCB) chairman Najam Sethi said on Tuesday. According to reports, the company is slated to visit the country during either the last week of August or the first week of September. "It's a step by the ICC for the revival of international cricket in Pakistan. The company is based in three countries - the United Kingdom, New Zealand and the United Arab Emirates - and has a good repute," the dawn.com quoted Sethi as saying.
"A representative of the Federation of International Cricketers (FICA) will accompany the security company to personally monitor the security situation in Lahore," he added.
The security team will visit Pakistan each year.
According to Sethi, the ICC will pay the security team 400,000 US dollars on every visit.
"It will be a four-day visit where the security company will work with the government of Punjab to get assurances that all the recommendations submitted by security experts of the different countries who visited Lahore to watch the final of the second Pakistan Super League (PSL) season have been incorporated by the government in its SOPs, or not," Sethi said.
Recently, Sri Lanka's cricket board has approved a tour to Pakistan, eight years after a deadly militant attack against the team brought top international games there to a standstill.
Sri Lanka Cricket chief Thilanga Sumathipala said after a security assessment, the team had been cleared to play three Twenty20 internationals including "at least one" in Lahore, scene of the 2009 attack which left eight people dead. Any tour would require government approval before the team is sent abroad.
Leading cricket nations have shunned playing in Pakistan since the 2009 assault, in which gunmen ambushed the Sri Lankan team bus en route to the Lahore stadium, wounding at least seven players.
Since 2009, the only international team to visit Pakistan is Zimbabwe, who played five limited-overs games in Lahore in 2015. Pakistan play their "home" internationals in the United Arab Emirates.
(With Inputs from ANI)