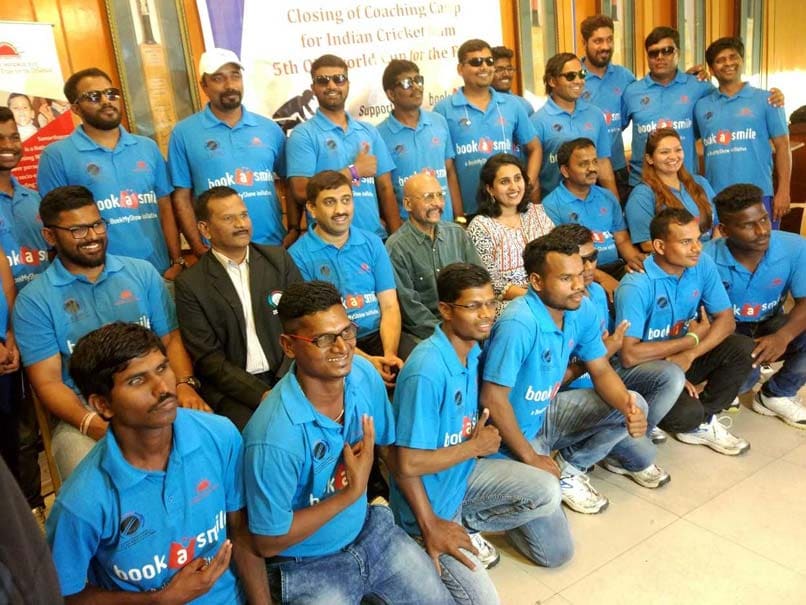 Indian blind cricket team to play in Dubai if not permitted to visit Pakistan
After almost a month of practice in Bengaluru, the Indian blind cricket team is all set to play the ODI World Cup for the Blind, scheduled to be held in Pakistan and Dubai from January 7 to 21. The president of the Cricket Association for the Blind in India and the World, GK Mahantesh, told reporters that the team was ready to take on Pakistan in that country but so far the Government of India has not granted them permission to visit Pakistan for the tournament.
Mahantesh said that if the permission was not granted in that case the teams would play in Dubai.
The Indian team will be led be the Arvind Kumar Reddy. His team will fly to Delhi on January 5 if the Government permits, they would enter Pakistan via the Wagah border. In case the permission doesn't come through, they would fly to Dubai.
India are the defending champions in this format.
Reddy said that for this tournament his team had practised on bouncy, slow and also turning pitches.
Former India wicketkeeper Syed Kirmani has been inspiring them during the nets sessions and expressed hope and confidence that the team would retain the World Cup.