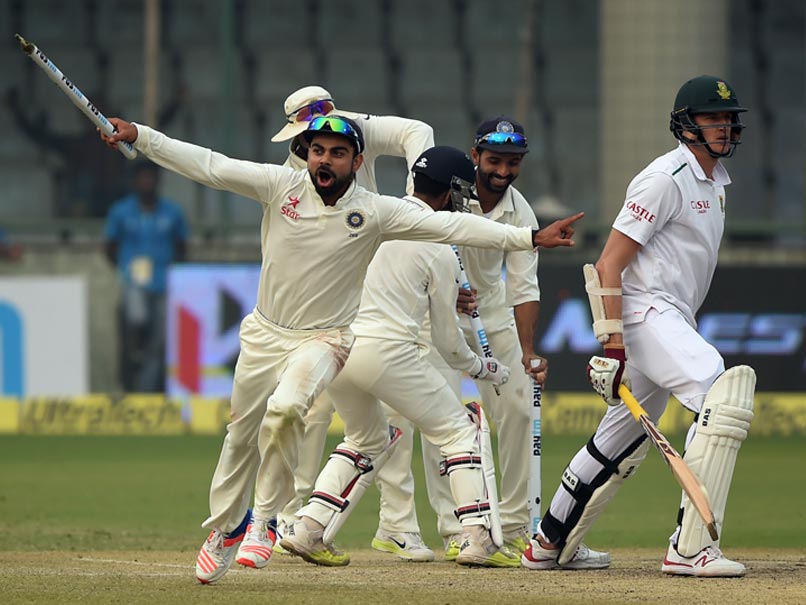 India vs South Africa series has been named as 'Freedom Series.'
© AFP
The upcoming South Africa vs India three-match Test series has been named as 'Freedom Series,' said a media release issued by Cricket South Africa on Friday. Since South Africa's re-admission in 1991, both countries have played each other 33 times over 12 series being played equally in South Africa and India. This series, which marks as number 13, will have the added context as both countries have agrred to name all future Test series as The Freedom Series. "This tour was originally labelled the Friendship Series - it was South Africa's way of reciprocating India's efforts in ending the country's sporting isolation in 1991," a media release stated.
"India had been among the principal opponents of apartheid. The Freedom Series was felt by both nations to be a be more fitting name in recognition of South Africa's and India's shared history of winning freedom through non-violence, not to mention their shared love of cricket!" the release further added.
A specially designed Freedom Series Trophy Podium will also commemorate the landmark series and will be unveiled in a special ceremony ahead of the first Test, commencing in Cape Town on January 5, 2018.
The last two Tests are scheduled to be played at Centurion (from January 13) and Johannesburg (from January 24).
Apart from the Test series, both teams will also be playing six-match One-Day International (ODI) series, which will played from February 1 to February 16 and a three-match Twenty20 International (T20I) series, which will be held from February 18 to February 24.
After the Proteas series ends, India will be playing a T20I tri-series including Sri Lanka Cricket and Bangladesh. The tournament will commence on March 8 and be played till March 20. The tri-series which will be called Nidahas Trophy 2018, will be played in celebration of Sri Lanka's 70th year of independence and co-incidentally Sri Lanka Cricket's 70th year as well.
(With PTI inputs)