Story Progress
Back to home
India vs Australia: Delhi Was One Of The Worst Pitches I've Ever Played On, Says Shane Watson
Shane Watson recalls his radical move in the fourth Test of the 2013 series, on the deadly Ferozshah Kotla pitch.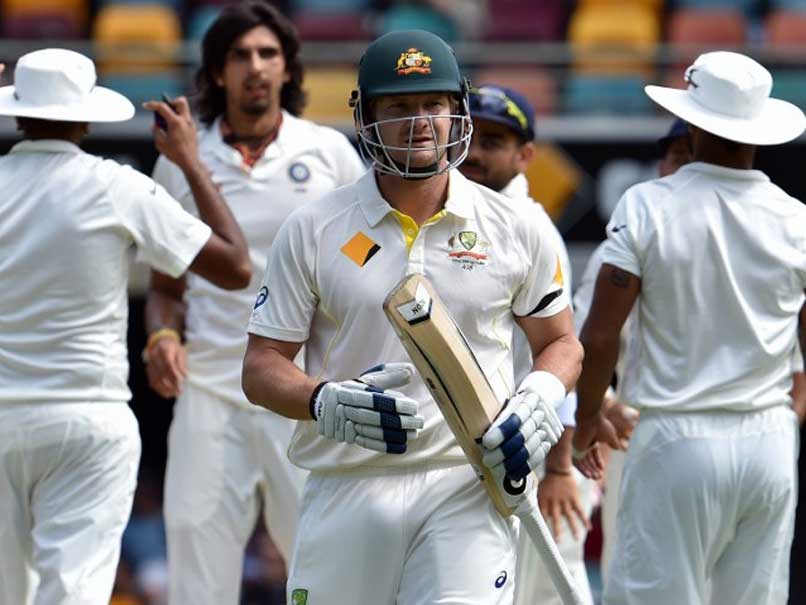 Shane Watson said that the Delhi pitch in 2013 was the worst Test wicket
© AFP
Highlights
Shane Watson recalled his radical move in 2013 Delhi Test

Shane Watson has captained Australia only once in a Test

He termed the Delhi pitch as the worse he has played on
Australian all-rounder Shane Watson has captained only once in a Test - during the fourth Test of the 2013 series with India, played at the Ferozshah Kotla in New Delhi. In that one Test, Watson made the radical call of promoting Glenn Maxwellto the opener's position in an effort to counter what he calls "one of the worst Test wickets I ever played on". The move however, failed miserably as Maxwell went cheaply. India went on to wrap up this match, as well as the series, 4-0.
Australia trailed the fourth Test of the 2013 tour of India in Delhi by 10 runs on a pitch that was biting, spitting, turning and spinning from day one and only got worse as the match unfolded.
In a move that raised plenty of eyebrows, Watson - who was captain because Michael Clarke had gone back to Australia with an injury - asked Maxwell to go up five places to partner David Warner at the top of the order and blast away at the new ball.
The move ended up being a disaster as Maxwell saw his stumps shattered for eight runs.
"That was one of the worst Test wickets I ever played on," Watson told cricket.com.au. "Even with the fast bowlers, balls were taking off.
"I remember one ball took off from a length and hit Phil Hughes and balls were turning and bouncing out of the fresh parts of the wickets.
"Their batters struggled on that wicket as well," says Watson.
"Our thought was to try and be able, with a brand new ball, get someone out there who can really take on the game.
"It didn't pay off but it was a thought process to just get someone out there and put the bowlers under pressure, which as soon as Glenn Maxwell walks out the bowlers know he can turn the game immediately."
The sum total was that Australia were bowled out for 164 and lost the Test by six wickets. With that went the series, 0-4, as well as coach Mickey Arthur's job.
Promoted
Maxwell is back in the Australian squad for the four-Test series beginning in Pune on February 23.
Since that fateful 2013 Test, Maxwell has played just one Test since, against Pakistan in Abu Dhabi in October 2014.
Topics mentioned in this article