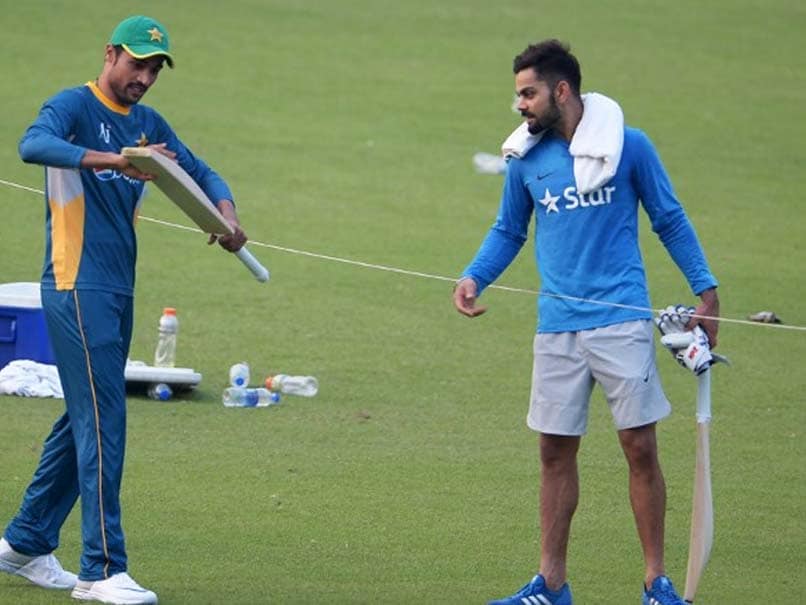 Virat Kohli was dismissed by Mohammad Amir in the Champions Trophy final.
© AFP
India cricket captain Virat Kohli recently described Mohammad Amir as the toughest bowler he has faced in international cricket. Kohli made the revelation during a chat show that also featured Bollywood actor Aamir Khan. "In recent times, Mohammad Amir of Pakistan...he is in the top two or three bowlers in the world and one of the toughest bowlers I have played in my career. You have to be on your A game when you're facing him or he will strike. Outstanding! Very good bowler!" the 29-year-old said. Kohli and Amir have shared several memorable duels, which have left fans from both countries awestruck.
Amir, yet again, was full of praise for the Indian captain describing the latter as the best chaser in the game. Amir said Kohli's wicket ensures that India are 50% out of the contest. 
"Everybody knows if you get Kohli, India is 50% out of the game. Until he is at the crease, India's chances of winning are 70-80%. If you look at his chasing ratio, he is at the top of the world. He chases well, he performs well under pressure," the left-arm pacer told ESPNcricinfo.
Kohli and Amir often speak highly of each other during their media interactions.
Kohli had last year gifted the 25-year-old pacer a bat before the India-Pakistan contest in the World T20 in 2016.
"I am very happy to see Amir back in action. He understood his mistake and has corrected himself and came back. He has always been an outstanding bowler," Virat had said ahead of the Asia Cup last year.
Amir, along with Salman Butt, the then Pakistan captain and Mohammad Asif, the team's senior paceman, were caught in a spot-fixing scandal in 2010. The three players served bans of varying degree.
Amir made a return to international cricket after serving a five-year ban.