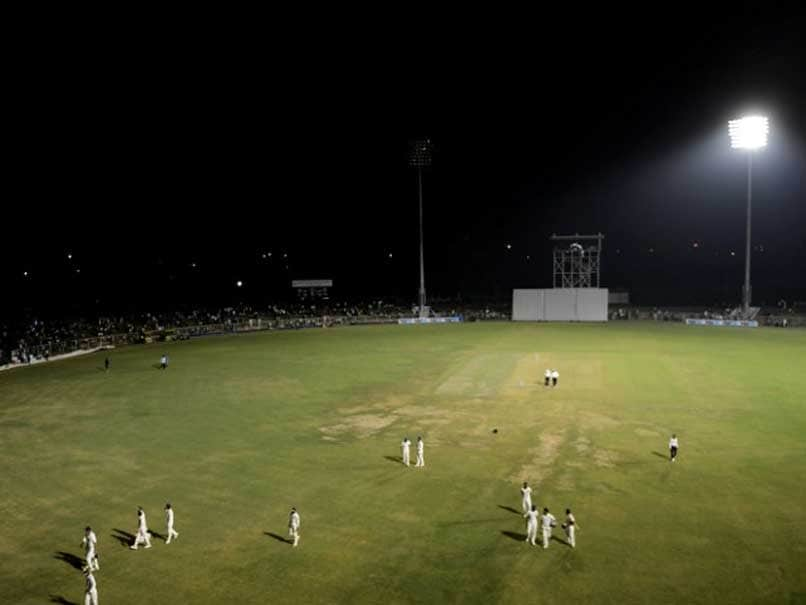 The Greater Noida stadium has got the go ahead to host international cricket matches.
© AFP
The Board of Control for Cricket in India (BCCI) on Friday confirmed that the International Cricket Council (ICC) has approved the Shaheed Vijay Singh Pathik Cricket Stadium in Greater Noida for staging international matches involving Full Member teams.
ICC had first inspected the venue in December 2015 and it was approved at that time for staging Associate Member matches only. The venue was upgraded to ensure minimum requirements, enabling Full Member matches to be played.
Last week ICC inspected the venue and it was confirmed that the minimum requirements for Full Member matches are now in place. Consequently, the stadium was approved.
"I'm pleased to announce that the SVSP Cricket Stadium, Greater Noida, is now fully compliant to host international matches with full members," BCCI president Anurag Thakur said.
"BCCI had organised Duleep Trophy for the first time in day-night format using the 'pink' ball from August 23 to September 14 that tested the venue's infrastructure and facility. The Afghanistan national team had also used the venue for their home games earlier this year. I am confident that this approval will inspire the authorities to take this stadium to next level."