Story Progress
Back to home
Glenn McGrath Lavishes Praise On Basil Thampi
Basil Thampi took 11 wickets in 12 matches of the Indian Premier League season 10.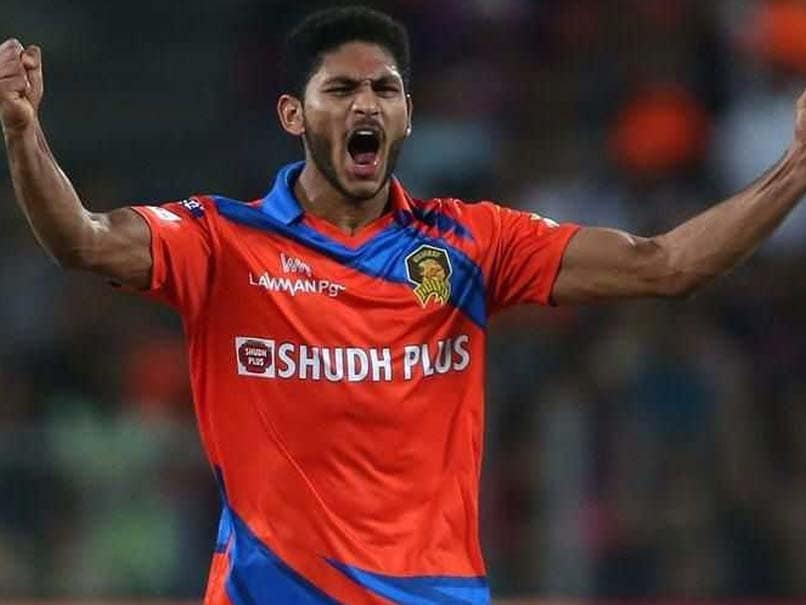 Glenn McGrath heaped praise on Kerala fast bowler Basil Thampi
© BCCI
Highlights
Basil Thampi took 11 wickets in IPL season 10

McGrath heaped praise on Basil Thampi

Thampi has played 11 First Class matches for Kerala
Fast bowling may be hard work in India but it's good to see talented youngsters like Basil Thampiemerging in recent times, legendary Australia cricketer Glenn McGrathsaid on Monday. "The Indian attack has very good bowlers now and the emergence of names like Basil Thampi and a few others is only going to help the team in the long run," he said at a function here to mark the silver jubilee of the association between MRF Pace Foundation and Cricket Australia.
McGrath said it was heartening to note that three trainees from the Pace Foundation, where he is director now, have been selected to be part of India 'A' team to embark on a tour of South Africa.
Out the three (Thampi, Ankit Rajpoot and Aniket Choudhary), McGrath singled out Thampi for praise and said, "He has come on very well. His performances in IPL this year won him the emerging player award and he has learnt a lot at the academy."
He said taking up coaching after retiring from the game was a decision that came about after a lot of consideration but he had been enjoying it.
"It is delightful to know I made it to the foundation as a trainee in the first batch of the programme. Life has come full circle, where today I am still with the foundation, not as a trainee but as its director. It is a great feeling. Also, the academy has been at the forefront of honing skills of young fast bowlers making them ready to play for India," he said.
"I am happy that I have been able to pass on some knowledge to the young fast bowlers. The past five years as coach has been a learning experience for me," McGrath added. He said the association between MRF Pace Foundation and CA had enabled fast bowlers from India and Australia undertake reciprocal visits and learn to adapt to performing in varying conditions.
McGrath rated compatriot Mitchell Starc as the best fast bowler currently and said, "His ability to bowl attacking lengths with the new ball and reverse the older ball at over 150 kph makes him a difficult proposition for batsmen.
"Australia is lucky to be blessed with a formidable line-up of pacemen including Starc, Josh Hazlewood, Pat Cummins and James Pattinson."
Head coach of Australia's National Cricket Centre Troy Cooley said the association between MRF Pace Foundation and CA had benefited bowlers from both countries and had been a memorable one.
"The Aussie pace bowlers including McGrath, Brett Lee and the others who came here, gained a lot and learnt to perform in testing conditions," Cooley said.
Pace bowling coach of National Cricket Centre Ryan Harris, on his part, said, "I am enjoying the transition from bowler to coach. It is a challenge, but a good one. It is important to win the trust of the players and guide them during difficult times."
Harris lavished praise on the current captain Steven Smith and said, "He had grown in his role as the leader and delivered consistently. He is one guy who seems to love the extra pressure and has blossomed as a batsman."
Topics mentioned in this article