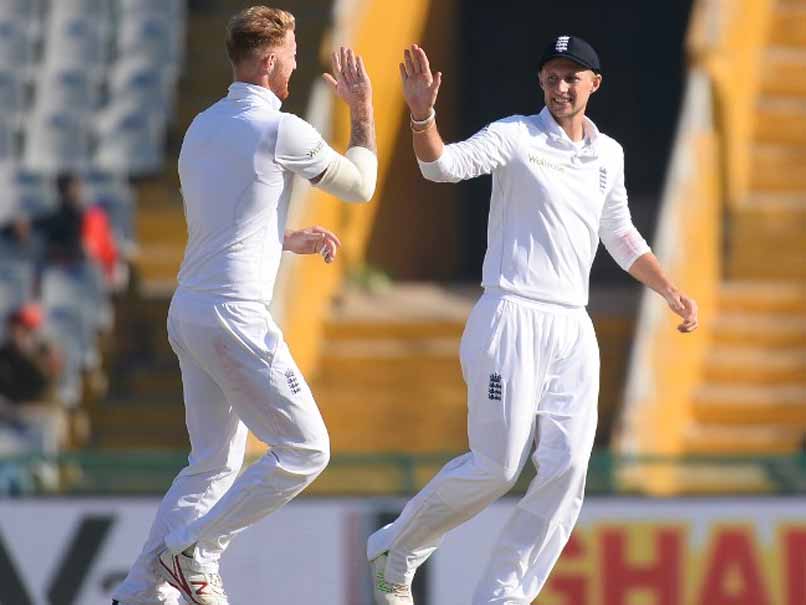 Joe Root and Ben Stokes have been friends since their early playing days.
© AFP
Joe Root will begin a new chapter in his international cricket career when he leads England out for the first time as Test captain, having recently taken over the role from Alastair Cook. Root, who has been one of England's most consistent performers in recent years, will have a familiar face to turn to in all-rounder Ben Stokes. The duo have been friends for a long period of time, having come across each other in an U-12 tournament years ago when Stokes was playing for Cumbria. After taking over the Test captaincy, Root also went on to nominate Stokes for the vice-captain's role.
Stokes went on to move to nearby Durham in order to pursue a first-class cricket career, but Root reckons many of the fiery all-rounder's enduring traits as a player were on show from an early age.
England and Wales Cricket board director Andrew Strauss, himself a former England captain, was of the same opinion as the leadership of the side moved decisively to a younger generation ahead of the team's next Test, against South Africa at Lord's in July.
Recalling his first impression of Stokes, 26-year-old Root, not bothering to suppress a grin, said: "He was a little podgy medium-pacer back then.
He's obviously a slightly different player right now," added Root, speaking at his Headingley home ground.
"But he was always in your face, letting you know he was there -- and that was great to play against.
"We get on well outside of cricket as well. When we bat together we have a good understanding, and it will be exactly the same in these new roles."
Root has had a close-up view of Stokes's skill on the Test stage, be it his blistering double century against South Africa in Cape Town last year or his five-wicket haul in England's 2015 Ashes-clinching victory at Trent Bridge, a match destined to be remembered for Stuart Broad's remarkable eight for 15 on the first day. 
"He's very 'in your face', and sometimes you need that up-front brashness," said Root of Stokes.
"That second-innings display from Ben -- the 'five-for', the skill he showed -- I am sure in any other Test match he would have got man-of-the-match," added Root, modestly omitting his century in the same match.
"Then, the way he played in South Africa was just incredible -- and he is that sort of player that with the odd moment in the field can really change a game, turn it on its head."
Cook said one reason why he was able to lead England in a record 59 Tests was to avoid social media, thereby remaining ignorant of the more extreme criticism that came his way.
Root, however, has no intention of closing his Twitter account any time soon.
"It's something I've grown up with in international sport, so I'm used to it," Root explained. "With Cooky, it came along half way through his career.
"With the new age we're in now, where social media is a big part of communicating and getting things out there, it's something you've just got to adapt to and accept ... it's always going to be there.
"It's a great opportunity to get your messages across as well."
(With inputs from AFP)