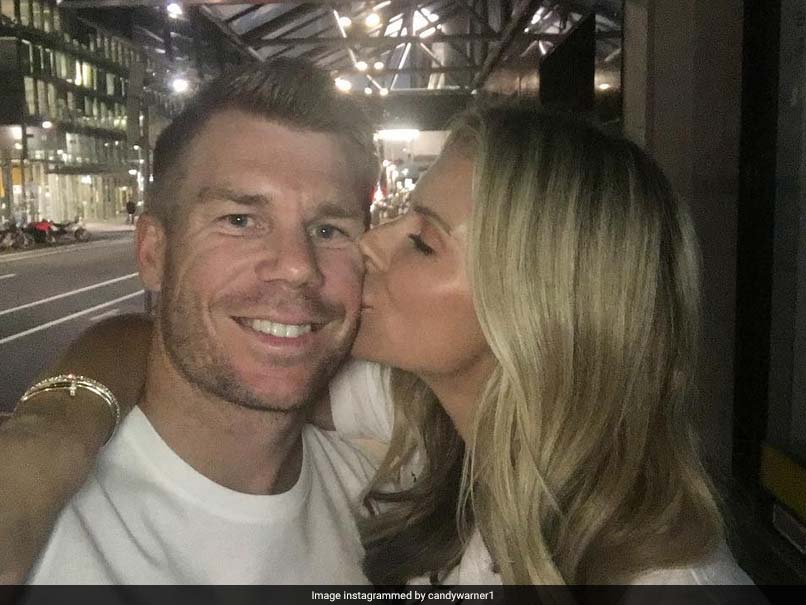 David Warner's wife attacked Ben Stokes over the Bristol incident.
© Instagram
Australian batsman David Warner recently said playing England is 'war' and he plans to work up 'hatred' for the tourists for extra motivation during the upcoming Ashes series. During the first Test in Brisbane in 2013, Warner famously said England had 'scared eyes' when facing Australia's pace attack and he is firing similar salvoes ahead of their arrival later this month. The star left-hander's wife Candice too stepped into the attack on the England cricket team terming Ben Stokes' behaviour in his recent brawl controversy as 'disgusting'.
"I know the Australian players would love to have Stokes out here because they want to play against the best, but I don't think he can come, I really don't. That footage is disgusting, it is really, really bad," she told Channel Nine's Sports Sunday show.
Stokes has been hailed a 'real hero' for stepping in and protecting a gay couple in the incident which threatens his place on the Ashes tour.
The 26-year-old will not travel to Australia with the rest of the England squad when they fly out on Saturday as he waits to learn whether he will face criminal charges over an incident outside a nightclub in Bristol in September.
However, Kai Barry and Billy O'Connell told The Sun on Saturday that Stokes had been their white knight by stepping in to stop a group of revellers hurling homophobic abuse at them.
Barry and O'Connell said Stokes bought them drinks when they met him and fellow England team-mate Alex Hales in a club that evening.
Barry added things could have got ugly if the England star hadn't intervened.
Barry said they hadn't realised the fall out for Stokes until they received a visit from a police officer this week.
O'Connell said he hoped Stokes would get to play in Australia.
England, the Ashes holders, have lost two of their past three tours in Australia 5-0, either side of their 3-1 win in 2011.
(With inputs from AFP)