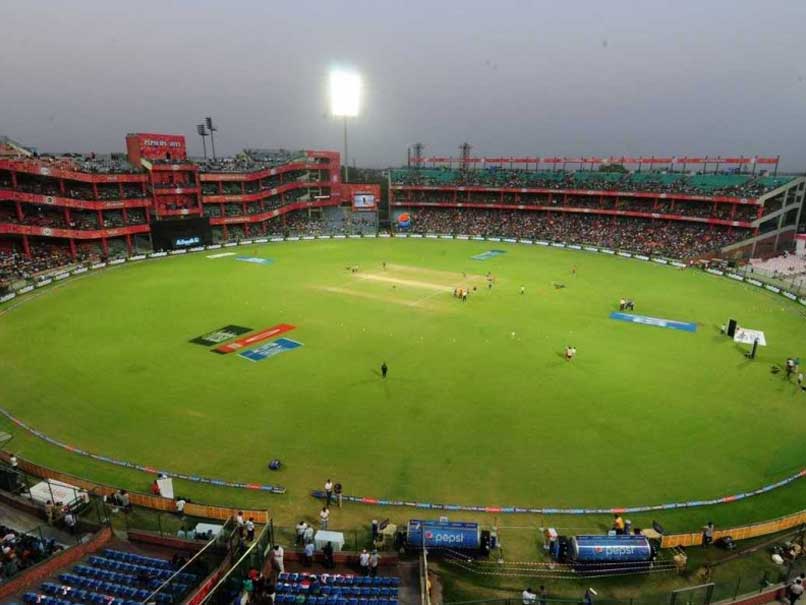 Justice Vikramajit Sen took charge of DDCA on Wednesday. (File photo of Feroz Shah Kotla Stadium)
© BCCI
Justice Vikramajit Sen, appointed by the Delhi High Court to oversee the administration of the Delhi & District Cricket Association (DDCA) arrived at Feroz Shah Kotla on Wednesday to take stock of things. Armed with an order from the division bench, the High Court appointed crisis man swung into action at the DDCA, a cricket body riddled with problems. "Today I have taken charge," he told NDTV. "I can see that the most important concern is that the players are not getting the essentials, some of the regular employees are not getting their salaries. so those are the immediate. We will look into the rights and the amenities of the members later."
Justice Sen held meetings with several DDCA officials during his hour long stay and got himself up to speed with the functioning of the cricket body. Delhi needs to host league games as also Vijay Hazare Trophy fixtures, later this month.
To keep cricketing activities unaffected, DDCA needs to pay its employees.
"We have not been paid for three months," said Sunil Sharma, a DDCA employee who has not been paid for three months. "The ones in uniform have not got salaries for two years. We hope that Justice Sen brings in some good news for us.
"We are here to back him and do whatever he wants us to. Our families are dependent on this income. You can see that the staff here has not stopped working," he added.
Last season, the players had complained about lack of basic facilities like water, cricket balls and practice nets at Kotla. The officials blamed it on the BCCI, saying the board was not releasing funds.
In the absence of audited accounts, the board froze the DDCA's funds after 2012. Now the court has ordered for the accounts from 2012-15 to be audited.
"There is a financial crunch because the board owes us a lot of money," said DDCA Treasurer Ravinder Manchanda. "We are hopeful of getting the money soon since there is an administrator now. Once we get the money, we shall be able to release the payments. On Wednesday, DDCA got Rs. 53 lakh as return from the Income Tax Department."
But there are no accounts available for expenditure of Rs. 1.55 clast year, something Justice Sen has taken note of.
He also sealed off the offices of the disqualified officials and asked them to hand over their keys. Their fate could be decided soon.