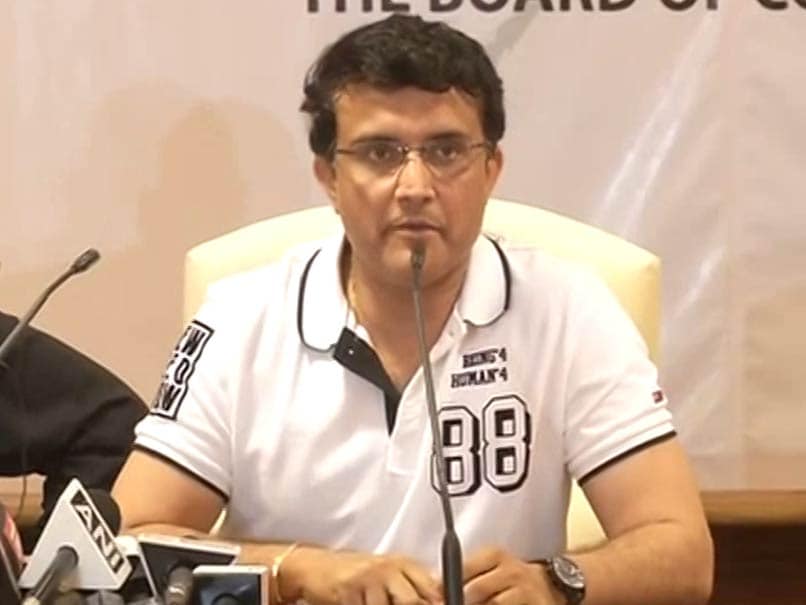 Former India captain Sourav Ganguly batted for day-night Test matches at home.
© NDTV
Former India captain Sourav Ganguly feels that it is only a matter of time before day-night Test matches becomes a regular occurence and it is inevitable as the longer version of the game is fighting for survival because of poor turnouts. The India-Sri Lanka series opener at Eden Gardens saw very few people queuing in to watch the game and poor attendance only indicates that Test matches don't really appeal to a lot of people as compared to shorter formats of the game. Ganguly's comment came after some reports stated that concerned with poor ticket sales especially during the India-Sri Lanka series opener last month at Eden Gardens, the Cricket Association of Bengal (CAB) president has pushed for day-night Test matches at home.
"It is inevitable, it has to happen someday. It is very simple, a pink ball will be used instead of the red cherry and people will come and watch in the evening," Ganguly said on the sidelines of a promotional event on Thursday.
He also lavished praise on Rohit Sharma for scoring his third ODI double century, but felt "sorry" for the Sri Lankans.
"I feel sorry for the Sri Lankans. Earlier it was (Virender) Sehwag, (Sachin) Tendulkar and now it's (Virat) Kohli and Rohit Sharma," Ganguly said.
"It was a remarkable innings. He took just 36 balls to convert his century into a double. I was watching the Sri Lankan bowlers and I said Jesus! He just kept sweeping them into the stands. Three double hundreds in one-day cricket," he said.
"Time has changed with T20 format. He is a serious player. His one-day record this year is probably the best in the world along side David Warner and Virat Kohli. I expect him to play the same way."
(With PTI Inputs)