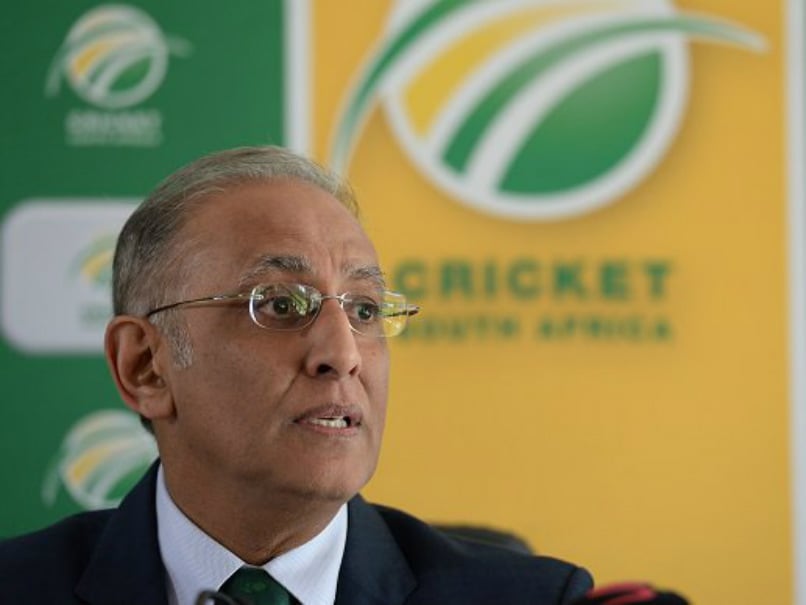 Haroon Lorgat has said the new T20 league offers great opportunities for investment in South Africa.
© Cricket South Africa/Twitter
Cricket South Africa (CSA) on Saturday announced the launch of a eight-team franchise-based Twenty20 league which it hopes will attract major international investment and big-name players. The #T20 Global League appears to be based on the successful Indian Premier League and Australia's Big Bash League, although there were limited details about the structure of the tournament. CSA has invited potential bidders through its tendering process with deadline process for 'Expression of Interest' being March 3.
The tournament is expected to be held in late 2017, when all South Africa's leading players and many world stars are likely to be available.
"Today is a landmark day for Cricket South Africa. Early feedback from the marketplace suggests that there is tremendous interest in our Global Destination League from around the globe," said CSA chief executive Haroon Lorgat.
"We have taken our time and worked hard to reach the point where we are now ready to play in the global #T20 arena. This new #T20 Global Destination League offers great opportunities for investment in South Africa and South African cricket,and we are excited by the number of local and international superstars that will feature in the league."
"We are also confident that the window we have chosen will make it possible for franchises to attract top class players to South Africa," Lorgat concluded.
Plans for the league were revealed to International Cricket Council member countries during ICC meetings in Dubai which ended on Friday.
"Our vision is to drive the creation of a new T20 destination league in South Africa that would energise the sport of cricket in South Africa by creating a global platform for the best-in-class to perform and showcase their talent to a global audience," CSA president Chris Nenzani said in a press release.
"We have received a very favourable response to our plans from the ICC and Member Boards and look to their support in our endeavour. We now look forward to another exciting chapter in the evolution of South African cricket and to the whole game benefitting from our new #T20 Global League," added Nenzani.
(With PTI Inputs)