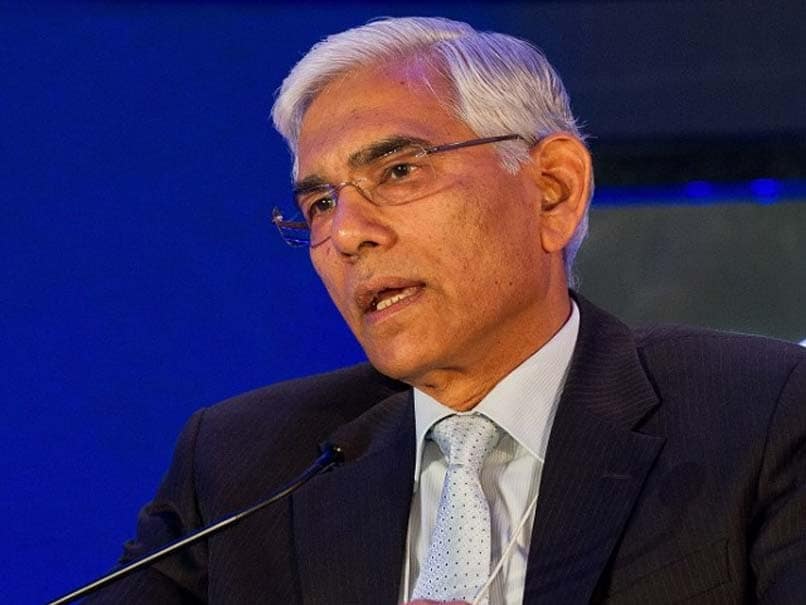 Vinod Rai, former Comptroller and Auditor General, is the head of CoA
© AFP
The Committee of Administrators (CoA) on Monday moved the Supreme Court seeking clarification on whether persons, rendered ineligible to hold posts in BCCI and state cricket associations, can be nominated to take part in the ICC meeting scheduled on April 24. A bench comprising justices Dipak Misra, AM Khanwilkar and DY Chandrachud fixed the plea of the apex court-appointed CoA, headed by former Comptroller and Auditor General (CAG) Vinod Rai, for hearing on April 17. The CoA said the apex court had accepted suggestions of the Justice R M Lodha panel on the issue of eligibility criteria for becoming office-bearers in the BCCI and state associations and one of the conditions said that a person, above the age of 70 years, cannot hold an office in these bodies.
Senior advocate C U Singh, appearing for the CoA, asked whether persons like N Srinivasan and Niranjan Shah, who have been rendered ineligible by virtue of the apex court judgement, be nominated by their respective state associations to take part in the ICC meeting as nominees of BCCI. The court, which fixed the issue for hearing on April 17, said how a person, who is ineligible for contesting polls in the BCCI and the state associations can represent the BCCI at the ICC meeting.
"The man who is disqualified stands disqualified," the bench said, adding, "there is a cap of 70 years given by this court. It is difficult to comprehend that a man who is not eligible goes to ICC to represent the BCCI. We do not want a violation of our orders."
Senior advocate Kapil Sibal opposed the view saying that he was willing to argue the issue as the judgement prohibited such persons from becoming the office bearers and not from being nominated to such meetings.
Earlier, the apex court had accepted major recommendations of the Lodha Committee on reforms in BCCI including a bar on ministers and civil servants and those above 70 from becoming its members but left it to Parliament to decide whether it should come under RTI and betting on the game should be legalised.
It had also accepted the recommendations of the panel that there should be a CAG nominee in BCCI and one-state-one-vote principle be applied. Meanwhile, the court modified its March 24 order by which it had asked the CoA to consider the representation of Puducherry Cricket Association (PCA) and replaced 'PCA' by the 'Cricket Association of Puducherry (CAP) as the plea was filed by CAP.
It asked CoA to consider the representation of CAP on various issues including its membership to the BCCI within two weeks from Monday.