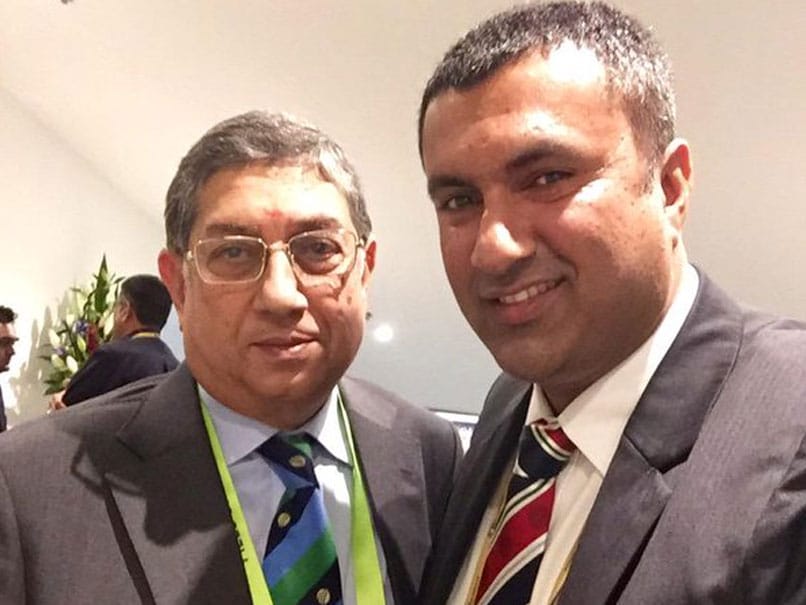 Anirudh Chaudhary arrived in Mumbai on Saturday with intent to take charge of his positions.
© Twitter
In an interesting turn of events, treasurer of the Board of Control for Cricket in India (BCCI), Anirudh Chaudhary, spent half-a-day at the cricket body's Mumbai headquarters in his first visit since the Supreme Court order, which deemed all the existing BCCI office-bearers ineligible to continue in office The visit comes a day before the top court will name the administrators who will now run the board.
While Anurag Thakur and Ajay Shirke were sacked by the top court as president and secretary, treasurer Chaudhary and joint secretary Amitabh Choudhary can now compete their respective terms after the court in its January 20 order clarified that both were eligible to do so as they had not having completed nine years as office bearers of the cricket board.
Anirudh refused to comment but sources close to him said he made the visit only 'after having spoken with lawyers.'
Anirudh and Amitabh arrived in Mumbai on Saturday with intent to take charge of their respective positions as BCCI office bearers. The duo is waiting for the order copy of the orders.
The Supreme Court may give further clarity on the their positions on Tuesday during the next hearing when the committee of administrators will also be appointed to run BCCI operations till elections are held as per recommendations of the Lodha panel.
Former BCCI members, however, are hopeful after arrival of Advocate General Mukul Rohatgi as he has demanded the recall of July 18 order.
(With inputs from Anurag Dwary)