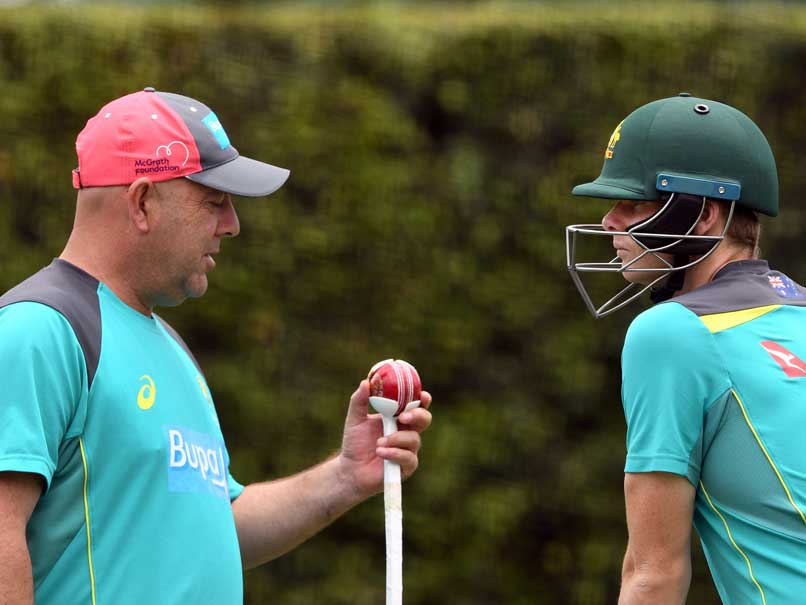 Cricket Australia said Darren Lehmann had no prior knowledge of the ball-tampering.
© AFP
Coach Darren Lehmann survived the ball-tampering scandal that has rocked Australian cricket. Following the row, the win-at-all-costs mentality that he instilled in the team has come under fresh scrutiny. Lehmann, who started his coaching career in 2013, was hailed as a saviour but he is now accused of overseeing a harmful culture that has dented the reputation of a passionate cricket team. After Lehmann was appointed, he listed his top three priorities for the team as win, win and win.
"Probably win, win, win, for a start," he told reporters.
Cricket Australia (CA) had other ideas when it gave him the job.
"Discipline, consistency of behaviour and accountability for performance are all key ingredients that need to improve," chief executive James Sutherland said at the time.
"And we see that the head coach is ultimately responsible for that."
If part of Lehmann's brief was to improve the Australian team's behaviour, there is little doubt he has failed.
'Out of control'
Players were once considered role models for children, but the situation has become so bad that CA is setting up an independent review into the team's conduct and culture.
Even Prime Minister Malcolm Turnbull has weighed in to criticise the practice of sledging -- taunting opponents verbally with the aim of distracting them.
"It has gotten right out of control. It should have no place," Turnbull told reporters this week, lamenting the demise of a sport once regarded as the epitome of fair play.
CA insists Lehmann had no prior knowledge of the plot to doctor the ball in the third Test against the Proteas.
But Australian Broadcasting Corporation senior cricket commentator Jim Maxwell said the coach had to accept some blame for an "arrogant" team culture where some players felt cheating was preferable to losing honourably.
"He's done a very good job with the side but has a very narrow view of the way players should conduct themselves," Maxwell said.
"Teams can no longer get away with being in the face of the opposition in the way they have in recent years," Maxwell further added.