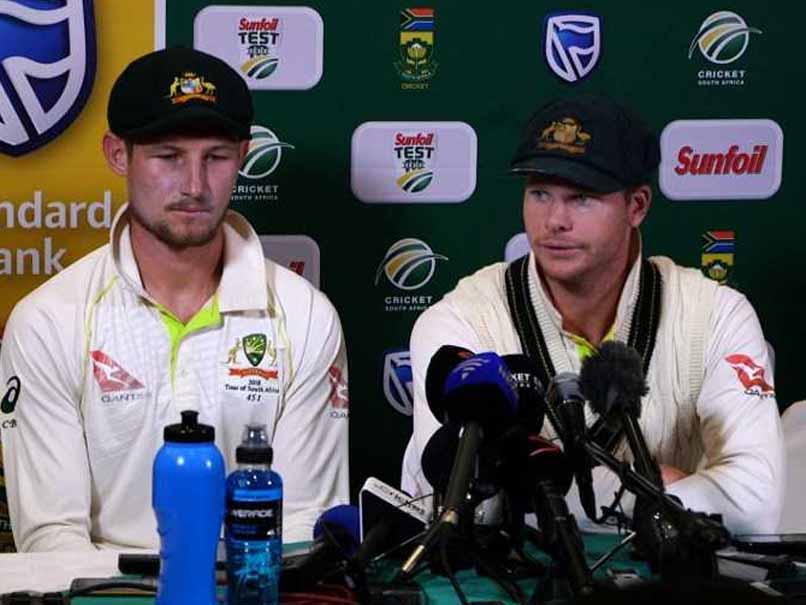 Steve Smith has been handed one match ban by the ICC
While everyone is applauding the television crew at Cape Town for exposing the Australian cricketers tampering the ball during the third day of the 3rd Test against South Africa, it was former South Africa cricketer Fanie de Villiers who played a major role in catching Australians red-handed. De Villiers, who was in the commentary team during the Test, told Australian radio station RSN927 that he had tipped off the camera crew that caught Cameron Bancroft rubbing the ball with a piece of yellow tape which the batsman then tried to conceal.
"We actually said to our cameramen: 'Go out. Have a look, boys. They are using something.' It's impossible for the ball to get altered like that on a cricket wicket where we knew there is a grass covering on. It's not a Pakistani wicket where there are cracks every centimetre," he said.
"I said earlier that if they could get reverse swing in the 26th, 27th, 28th over, then they are doing something different from what everyone else does," he added.
According to De Villiers, it took the cameramen an hour and a half of searching before they caught Bancroft in the act.
Bancroft admitted he panicked when he saw close-up images of himself on the big screen, leading him to try to conceal the tape in his underwear, an image shown around the cricketing world.
"I was nervous about it because with hundreds of cameras around that's always the risk," Bancroft said when he admitted to using the tape to rub against the ball.
(With AFP inputs)