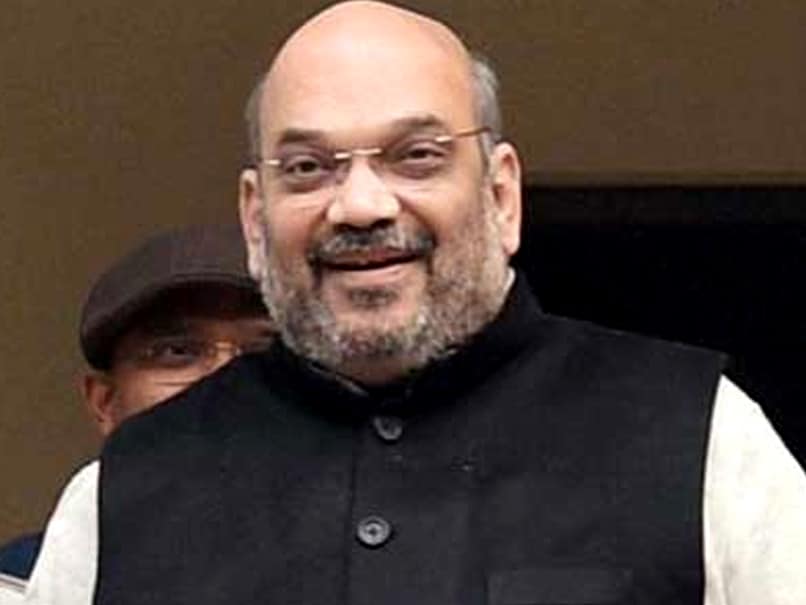 Amit Shah said India cannot stop playing Pakistan in international tournaments.
© PTI
A day before title-holders India face Pakistan in the Champions Trophy final at London's Oval ground, the BJP chief Amit Shah today said India cannot stop playing Pakistan in international tournaments, but made it clear that the two countries will not play each other on Indian or Pakistani soil. This is the first time the top leader of ruling BJP has clearly spelt their stand on sporting ties with the neighbouring country.
India-Pak will continue to play at international tournaments but neither India will play in Pak nor Pak will play in India: Amit Shah pic.twitter.com/FF1hOAhzSg

— ANI (@ANI_news) June 17, 2017
Last month, Sports Minister Vijay Goel had stressed that a cricket series between the two countries was not feasible until cross-border terrorism stops. India has not played any bilateral cricket with Pakistan since 2007, although in the winter of 2012-13, Pakistan made a short goodwill tour to India that included three One Day Internationals and two Twenty20 Internationals.
The minister's comments were in response to Board of Control for Cricket in India (BCCI) acting secretary Amitabh Chaudhary saying that India was not averse to playing a bilateral cricket series against Pakistan.
Mr Goel added the BCCI must talk to the Indian government before proceeding with any proposal for such a series.
Pakistan Cricket Board (PCB) had sent a legal notice to BCCI claiming US dollars 60 million (Rs 387 crore approx) in damages. It accuses the Indian board of not honouring an agreement to play five cycles of bilateral series between 2015-2023.