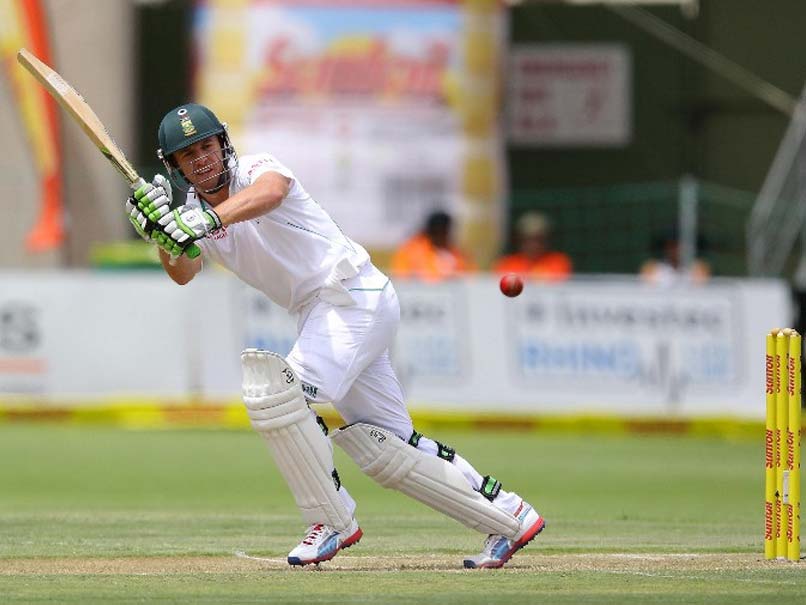 AB De Villiers missed New Zealand and Australia Test series due to elbow injury
© AFP
AB De Villiers has decided to step down from South Africa's Test captaincy with immediate effect. Faf du Plessis has been confirmed by Cricket South Africa as his replacement.
De Villiers was appointed the captain in January, following Hashim Amla's resignation. He led the Proteas in two Test matches against England, before injury forced him to miss the series against New Zealand and Australia.
De Villiers has also been ruled out of the three-Test series against Sri Lanka after failing to recover sufficiently from an elbow injury.
De Villiers said: "The interests of the team must always outweigh the interests of any individual, including me. It was a fantastic honour for me to be asked to captain the Test side but I have missed two series and I am still in doubt for the upcoming series against Sri Lanka. Following the squad's outstanding performances in Australia, it is clearly in the greater interests of the team that Faf du Plessis should be confirmed as the permanent Test captain.
"I have known Faf for almost 20 years, ever since we played in the same school side at Afrikaans Hoer Seunskool, and he will have my unequivocal support if he is asked to continue leading this exciting Proteas Test team."
Cricket South Africa Chief Executive, Haroon Lorgat, said: "AB has always carried himself as a true team player and his decision to step down confirms his attitude to put the team first.
"It is no surprise that the CSA Board has confirmed Faf du Plessis as the Test captain to take over from AB."