Story Progress
Back to home
Usain Bolt Loses 2008 Olympics Relay Gold Medal as Jamaica Stripped of Win by IOC
The IOC stripped Jamaica of the 4X100m men's relay gold medal at the 2008 Olympics owing to Nesta Carter's positive dope test, meaning Usain Bolt now loses one of the three golds he won at the Beijing Games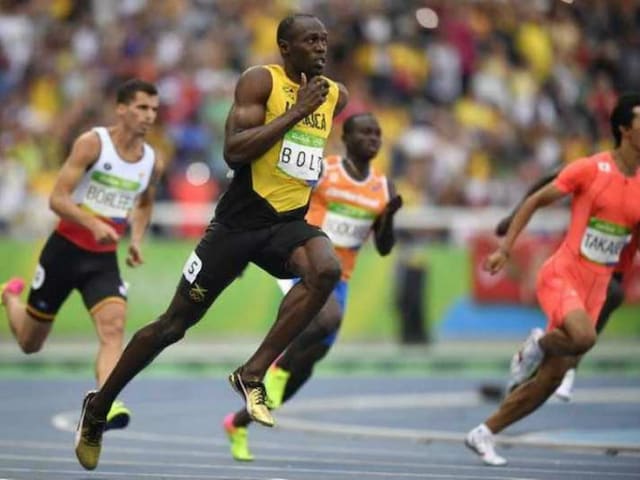 Usain Bolt now has eight Olympic gold medals to his name following IOC's sanction.
© AFP
Highlights
Usain Bolt has been stripped of the relay gold from the 2008 Olympics

Bolt's team-mate Nesta Carter tested positive for doping

Jamaica's win at the event has subsequently been cancelled
Usain Bolt was stripped of one of his nine Olympic gold medals on Wednesday as the International Olympic Committee (IOC) cancelled Jamaica's win in the 4X100m men's relay event at the 2008 Olympic Games after Nesta Carter, Bolt's team-mate at the event, tested positive for doping. The decision which follows the retesting of hundreds of samples from the Beijing event, means that Bolt, as Carter's teammate, loses one of the three gold medals he won at the Beijing Games in 2008.
Carter was found to have tested positive for banned substance Methylhexanamine, which was once used in nasal decongestants but now is more commonly found as an ingredient in dietary supplements.
The loss of the relay gold deprives Bolt of one of his 'triple triples' -- he won gold in the 100m, 200 and the 4x100m at Beijing and then went on to repeat the feat in London in 2012 and again in Rio last year.
Last year, when he was warned of the doping case targeting Carter which could result in him losing an Olympic gold, Bolt said the circumstances were heartbreaking.
"It's heartbreaking because over the years you've worked hard to accumulate gold medals and work hard to be a champion -– but it's just one of those things," he said.
"Things happen in life, so when it's confirmed or whatever, if I need to give back my gold medal I'd have to give it back, it's not a problem for me."
The IOC said in a statement that in the case of Carter, 31, re-analysis of his 2008 samples "resulted in a positive test for the prohibited substance methylhexaneamine." 
The IOC Disciplinary Commission ruled that Carter "is found to have committed an anti-doping rule violation pursuant to the IOC Anti-Doping Rules applicable to the Games of the XXIX Olympiad in Beijing in 2008."
(With inputs from AFP)
Topics mentioned in this article