Story Progress
Back to home
Olympian Krishna Poonia Chases Down Harassers, Hands Them Over to Police
India's ace discus thrower Krishna Poonia was driving through Rajasthan's Churu district, when she saw two teenage girls being harassed by a group of three men on a motorbike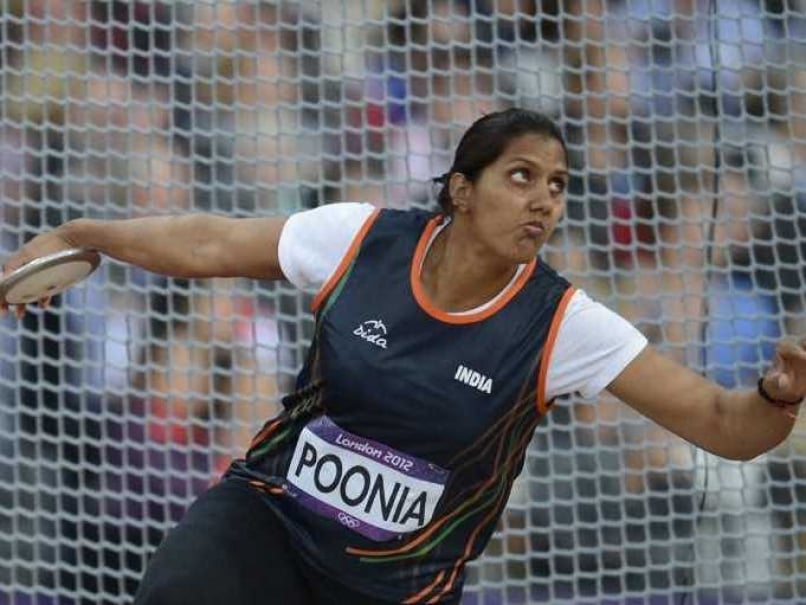 India's ace discus thrower Krishna Poonia is a two-time Olympian.
© AFP
Highlights
Krishna Poonia chased down a group of harassers on January 1

The two-time Olympian saw the group of men harassing two teenage girls

She later handed the goons over to police
A two-time Olympian, Krishna Poonia has over the years made a name for herself as a discus thrower. The 39-year-old is one of the most prominent names in the sport.
On January 1, the 2010 Commonwealth Games gold medallist was driving through Rajasthan's Churu district, when she saw two teenage girls being harassed by a group of three men on a motorbike.
When Poonia tried to intervene, the bikers started to flee. Not willing to let the harassers get away, she chased them down and managed to haul one of the men off his saddle.
According to a Hindustan Times report, the incident attracted a large crowd in the area, and Poonia called up the police to hand over the goons.
"When I saw those two girls being harassed, I thought that they could well have been my daughters. That made me go after the men," she was quoted as saying in the report.
Promoted
However, Poonia wasn't pleased by the time taken by the police to react to her call. "The police station was barely two minutes away from the spot but it took the cops some time to reach and I had to phone them twice. How will cops ensure women's safety if they arrive late?" she asked.
Poonia later accompanied the girls, who turned out to be sisters, to the police station to complete the formalities.
Topics mentioned in this article