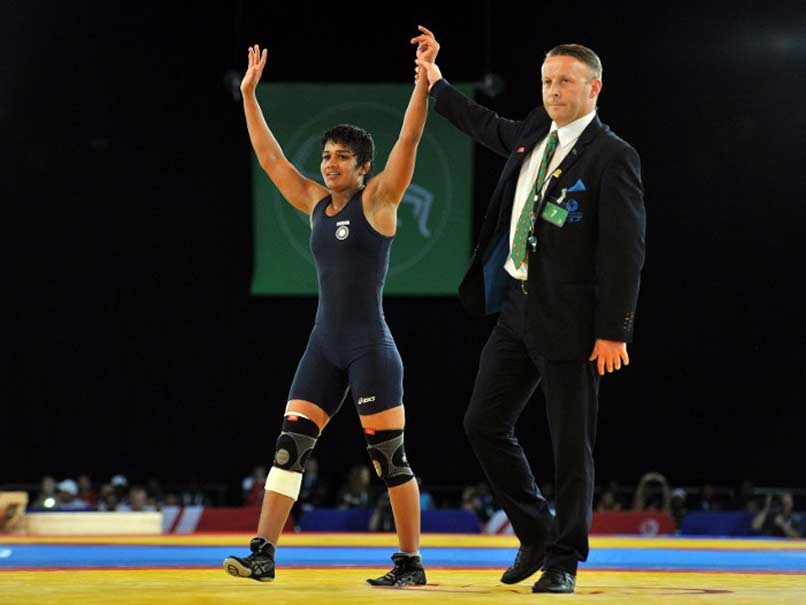 Wrestler Babita Kumari termed Gurmehar Kaur's stance as 'against nation and martyrs'.
© AFP
Wrestlers Babita and Geeta Phogat on Tuesday targeted 20-year-old Delhi University student Gurmehar Kaur over her views on Pakistan, with Babita saying that the latter's stance was 'against nation and martyrs'. Gurmehar, who had criticised student outfit ABVP for the violent clashes at Ramjas College last week, was subjected to criticism, and in some cases abuse, for an old video of her calling for peace between India and Pakistan. In the video post, she had appealed for peace between the two countries with messages on placards, one of which said, 'Pakistan did not kill my dad, war killed him'.
Some celebrities subsequently took to social media to mock Gurmehar's views, with former Indian cricketer Virender Sehwag taking a dig at the student with a sly tweet on Sunday.
Bat me hai Dum !#BharatJaisiJagahNahi pic.twitter.com/BNaO1LBHLH

— Virender Sehwag (@virendersehwag) February 26, 2017
Yogeshwar Dutt, Babita and Geeta Phogat too joined Sehwag in targeting Gurmehar over the post. While Dutt tweeted a collage to ridicule the student's views, fellow wrestlers Babita and Gita questioned Gurmehar's patriotism.
February 28, 2017
"Gurmehar Kaur's view that her father was killed by war and not Pakistan was wrong for me. It's against our nation and martyrs," Babita was quoted as saying by news agency ANI.
"If you speak against nation, people will obviously not like it. Irrespective of gender, the person won't be spared," her sister Geeta Phogat said.
Gurmehar has been given police protection after she alleged rape threats over her posts against the ABVP.
On Tuesday, she pulled out of a march by teachers and students at the Delhi University against campus violence.
In a series of tweets, Gurmehar said, "that's all I can take", but appealed to others to join the "Save DU" march in huge numbers. "To anyone questioning my courage and bravery. I've shown more than enough," she wrote.