Rahul Gandhi in aam admi stand
Even though she could not be present at the Wankhede stadium in Mumbai with son Rahul Gandhi, Congress President Sonia Gandhi came out on the streets of Delhi past midnight and joined thousands of ecstatic fans in celebrating the World Cup victory. Rahul was seen in the aam admi stands enjoying the match.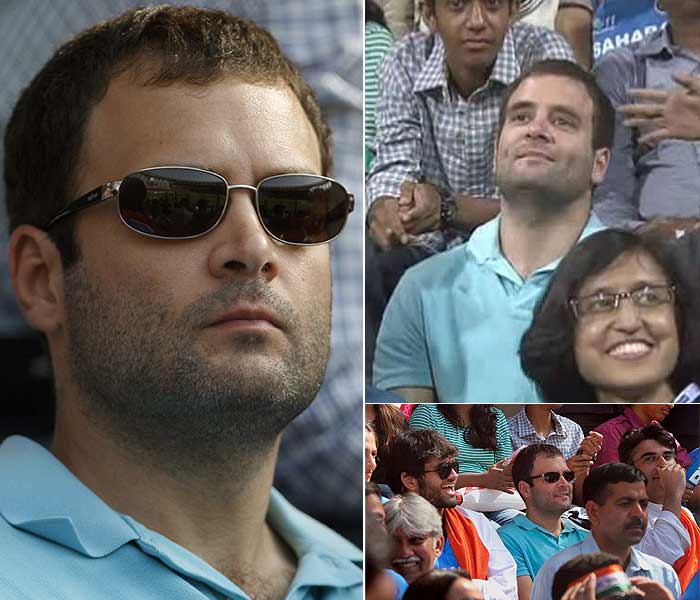 From the Indian President to her Sri Lankan counterpart, from Corporate honchos to the biggest Bollywood stars, the Wankhede stadium was graced by some big names as India took on Sri Lanka in the World Cup final on Saturday.

However, the one man who stood out was Congress General Secretary Rahul Gandhi.

He was there to cheer the Men in Blue on Wednesday when they took on arch rivals Pakistan and he made sure that he was there in Mumbai for the final as well.

The Nehru-Gandhi scion stuck to his aam admi approach and was a perfect example of 'practise what you preach' as he enjoyed the match from the regular stands as opposed to the corporate boxes that were sold for several crores.

Take a look. (PTI Photo)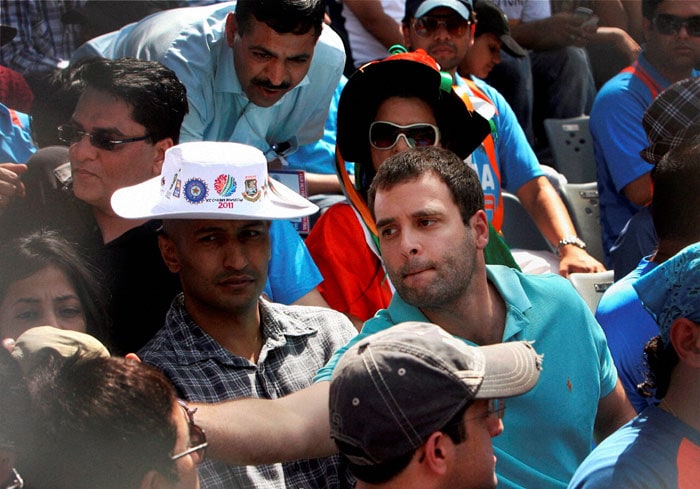 In this picture, the young Gandhi interacting with the people in the regular stand. (PTI Photo)
Rahul Gandhi opts for a blue t-shirt as against his trademark white kurta, showing his support for the Men in Blue.

As emotions ran high in the much-hyped final encounter, the young Gandhi managed to hide it behind his shades here.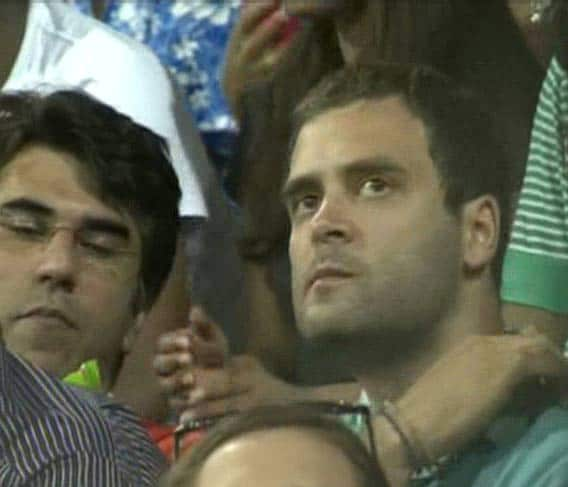 A serious-looking Rahul at the beginning of the Indian innings.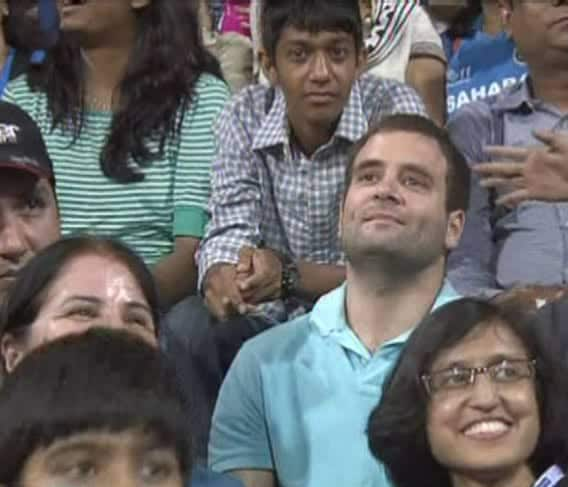 Rahul is all smiles. Well, India's most eligible bachelor seems to be enjoying his company there.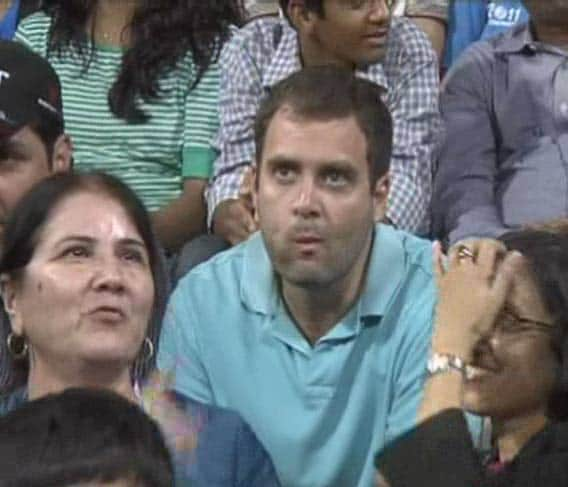 So what are the India batsmen going to do next? Rahul wonders, his eyes fixed on the ground.