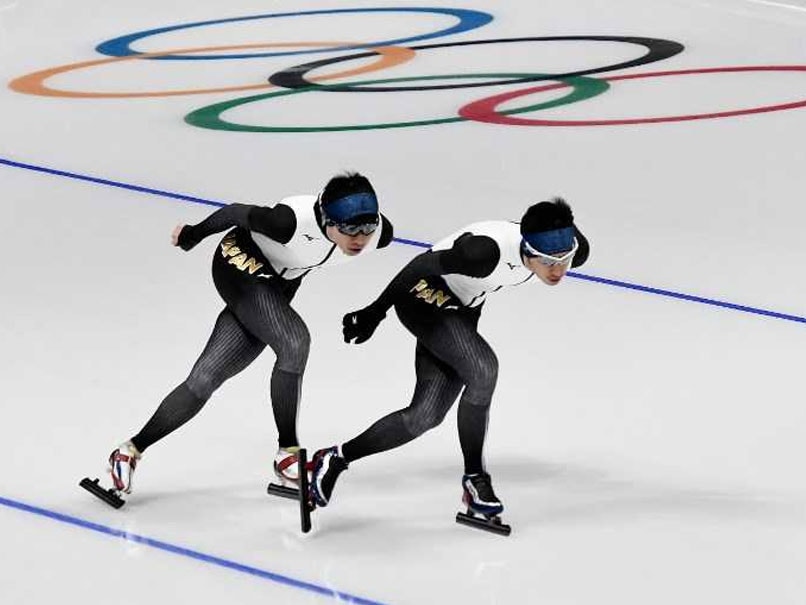 Japan's speed skaters are taking no chances before racing starts on Saturday.
© AFP
Japan team captain and gold medal hope Nao Kodaira will skip Friday's PyeongChang Olympic opening ceremony, along with her fellow speed skaters, because of the extreme cold, Japanese officials said. The 31-year-old sprint queen is targeting a 500 and 1,000-metre double, but with temperatures expected to plunge to around minus 10 degrees Celsius (14 Fahrenheit), Kodaira and her speed skate team-mates are taking no chances before racing starts Saturday. However, ski jumping star Sara Takanashi will be among 35 Japanese athletes who brave the icy weather to march behind flag-bearer Noriaki Kasai, according to Olympic officials.
Nagano native Kodaira is unbeaten in 24 races over 500m stretching back to last season, and broke the 1,000m world record last December.
Meanwhile, with the PyeongChang Olympics looking set to become one of the coldest on record, only 97 out of Japan's 269-member delegation are expected to join the evening ceremony, though some athletes have yet to arrive in South Korea.
Taking place in a roofless stadium exposed to the elements, organisers will hand out survival kits that include heat pads for the hands and feet.
The Japanese team will wear specially quilted clothes to help keep them warm, while American athletes have turned to the appliance of science and will be snug as bugs in clothes that feature battery-powered electric heating.