Story Progress
Back to home
Hearing Impaired Athletes Upset With Apathy, Refuse To Leave Airport
The contingent, consisting of 46 athletes and support staff, are upset with the government and the Sports Ministry and are reportedly not willing to budge from their stand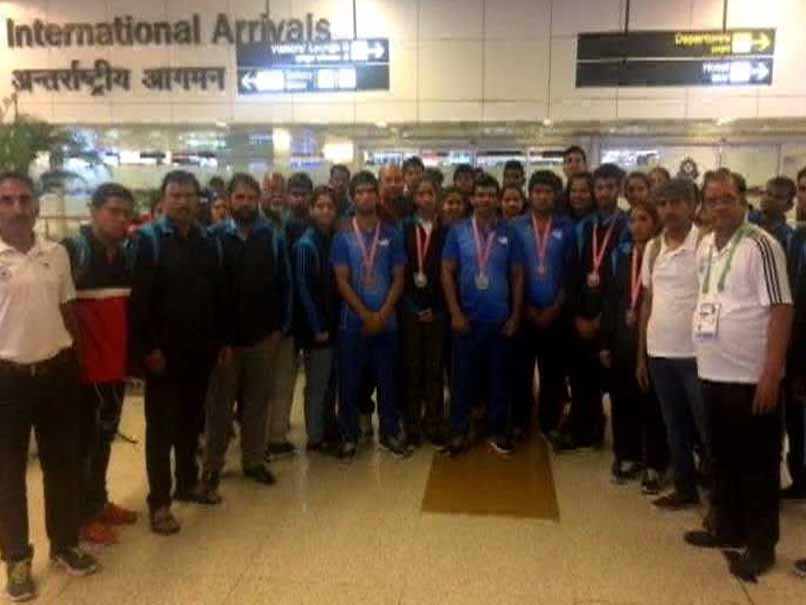 India won 5 medals in the Deaflympics
© NDTV
Highlights
India won 5 medals including a gold in Deaflympics

The players are upset with the sports ministry

We will return the medals- Indian athletes
The Indian contingent of hearing impaired athletes for theDeaflympics that concluded in Turkey recently, refused to leave the airport at New Delhi on Tuesday as they were unhappy that there was no one around to recognise them or celebrate their success after they tallied five medals, including one gold, in the best showing ever for the country. The contingent, consisting of 46 athletes and support staff, are upset with the government and the Sports Ministry and are reportedly not willing to budge from their stand and want to return their medals.
It is also learned that the contingent wanted to speak to Sports Minister Vijay Goel but he didn't pay any heed to their request.
Ketan Shah, Interpreter and Project Officer, All India Council of the deaf spoke to NDTV and said," We celebrate the success of the Olympics players and even Paralympics athletes then why can't we give the same recognition to these players. This is our best ever show in deaflympics including a gold medal which is the best ever performance by India," he said.
"We also tried to get in touch with the Director General of the Sports Authority of India and Sports Minister Vijay Goel but they didn't pay any heed. We had mailed them and informed them on July 25 itself that we will be coming on August 1 but we haven't got any reply. Since morning, we have been calling them and no one is ready to entertain us. No one is here to greet or meet the players and it's a bit let down for the team," he added.
Topics mentioned in this article