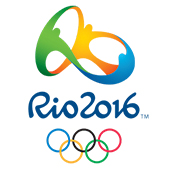 About RIO 2016 Summer Olympics
The Games of the XXXI Olympiad were held in Brazil from August 5 to August 22, 2016. The Games were held in Rio de Janeiro. The opening ceremony was held at the Maracana Stadium, and the Games were also known as Rio 2016. The events took place at 33 venues in the host city, and also at five separate venues in Sao Paulo, Belo Horizonte, Salvador, Brasilia and Manaus. There were some first-time entrants too like Kosovo and the Refugee Olympic Team. A total of 11,237 athletes competed at the Rio Games, which included 6,178 men and 5,059 women. As many as 207 national Olympic committees including the Refugees Olympic Team and the Independent Olympic Athletes participated in the Olympic Games.
This was also the first time that the Games were held in South America. Four candidate cities were shortlisted to host the Games; Madrid, Rio de Janeiro, Chicago and Tokyo.
The United States of America (USA) led the medal tally during Rio 2016, with 121 medals (46 gold, 37 silver and 38 bronze). The US were followed by the People's Republic of China, who won 70 medals (26 gold, 18 silver and 26 bronze).
Great Britain were third in the leader-board with 67 medals, followed by Russia (56 medals) and France (42 medals).
The 2016 Olympics also saw swimming legend Michael Phelps win five gold medals and a silver. American swimmer Katie Ledecky won four gold medals and a silver in Rio 2016. Also, gymnast Simona Biles won four gold medals and a bronze. Meanwhile, Usain Bolt sealed three gold medals.
The Rio Olympics featured 28 sports, which encompassed over 41 disciplines and 306 events.
A total of 117 Indian athletes participated in Rio 2016 (63 men and 54 women), and they took part in 15 sports. It was also India's largest ever delegation sent to the Olympics. Abhinav Bindra was India's flag bearer in the opening ceremony, with Sakshi Malik donning the duty in the closing ceremony. The medallists for India were PV Sindhu and Sakshi Malik.
PV Sindhu won the silver medal in badminton's women's singles, and freestyle wrestler Sakshi Malik won a bronze in her event.