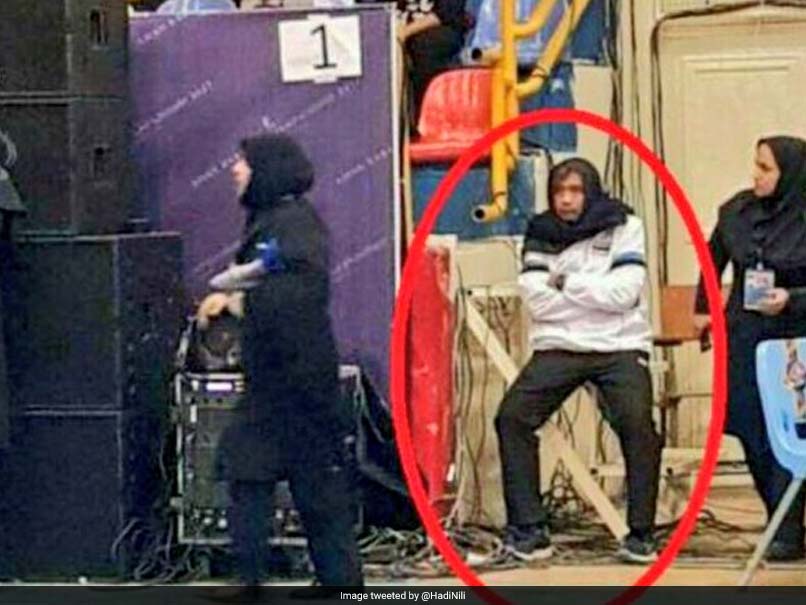 Iranian media identified the man as the coach of Thailand's team.
The Iranian Federation of Kabaddi hit out a Thai coach on Wednesday after he reportedly dressed as a women to sneak in to the arena to watch female matches of the Asian Kabaddi Championship in Gorgan, Iran. Photos of the unnamed man circulated on social media, showing him wearing what looked like a makeshift hijab. In some he was wearing a black headscarf and in others a white towel wrapped around his head. According to some reports he was asked to leave once before managing to slip back in.
In other news from #Iran: The coach for Thailand Women's Team had to wear (a sorta) Hijab, apparently to pretend he is a woman, in order to be allowed into the the arena & lead his team during the Asian Kabaddi Championship tournament in Gorgan. pic.twitter.com/oZTHqQDJ2y

— Hadi Nili (@HadiNili) November 29, 2017
Iranian media identified the man, who was wearing a Thai sports kit, as the coach of Thailand's team.
In a statement, the Iranian federation said the incident was "unjustifiable" and that the man had "violated the rules of host country".
The Islamic republic of Iran bans men and the media from attending female sporting events, where strict requirements for women to wear headscarves in public are lifted.
A spokesman for the Iranian federation, Abuzar Markalai, told the website Jam-e Jam, that the Thai coach should "apologise for his disrespectful gesture towards women".
Rumours spread on social media on Wednesday that the coach had actually been instructed to wear a headscarf, but this was denied by Markalai.
There has been mounting pressure to lift restrictions around women and sport in Iran, particularly the ban on women attending men's football matches, which is officially in place to protect them from uncouth behaviour.
A similar ban on attending volleyball matches was introduced in 2012, though has been increasingly waived over the past year.
(With inputs from AFP)
Topics mentioned in this article
Kabaddi