Royal Army walks the ramp
It was a break time for RR's on field performace. The entire brigade including Dravid, Ajinlya rahane, shaun tait, Brad Hogg and kevon cooper walked the ramp and displayed speical merchandise.
Raj Kundra addressing the royal audience while Rahul Dravid, Shilpa shetty and Ranjit bharthakur (chairman of Smile India) seen in the background listening to him carefully.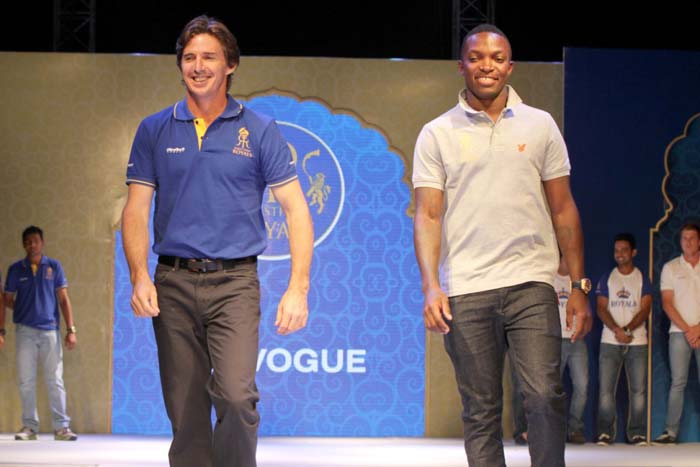 Brad Hogg and Fidel Edwards seen enjoying the off field walk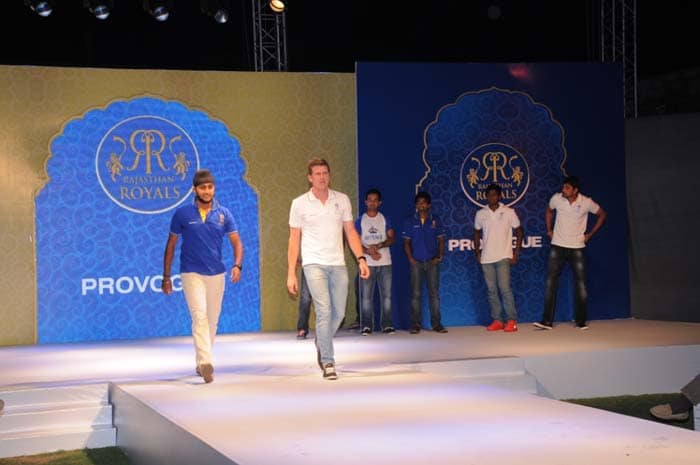 Harmeet singh and James Faulkner walks down the ramp royally
Rahul Shukla and Bradley Hodge looks shy but confident while walking the ramp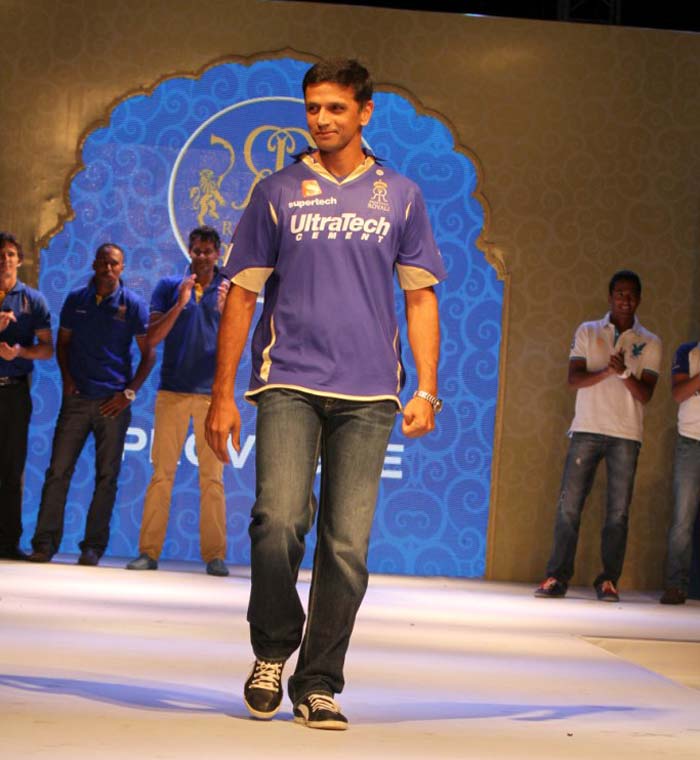 The Wall walking down the ramp for his team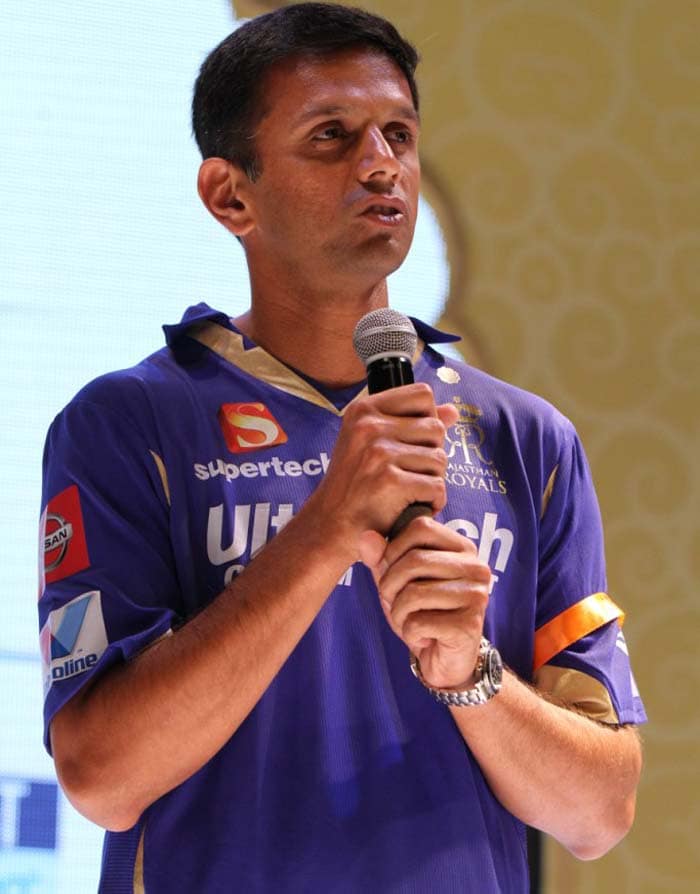 Rahul Dravid seen talking about the team at the fan wear launch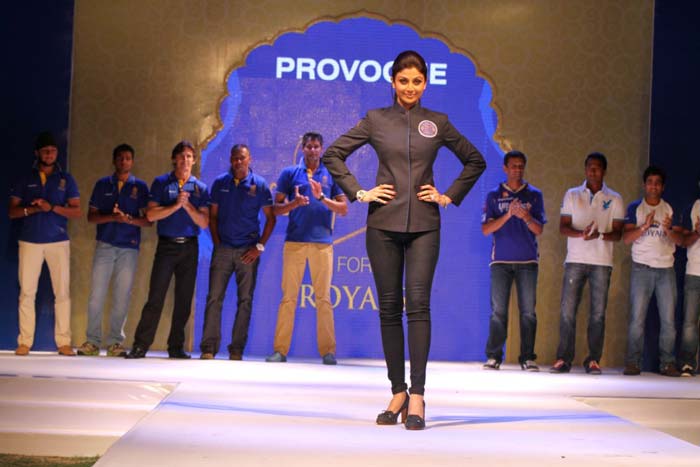 Sensational Shilpa Shetty walked down the ramp in the fan wear designed by herslef