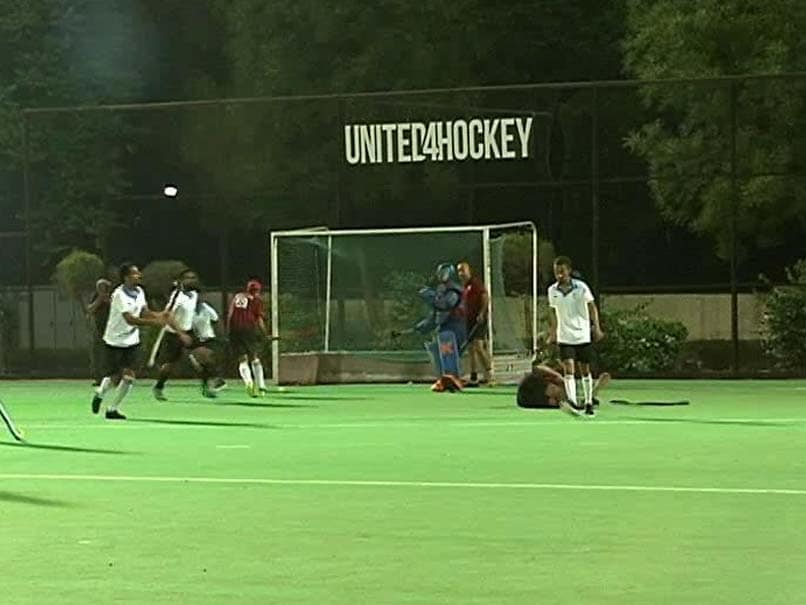 The inaugural United 4 Hockey Cup was played at the National Stadium
© NDTV
There is a long-running debate on which Indian boarding school is the best. It fuels the evident rivalry between premier boarding schools in the country such as The Doon School, Welham Boys' School, The Scindia School and Mayo College. Though rivalry is part and parcel of school life, it's what actually brought the alumni of these boarding schools for a unique event, hockey playing the unifying factor. 
The love for hockey initially got alumni from the four boarding schools to set aside their differences and play together every Sunday at the Major Dhyan Chand National Stadium. Even late nights on Saturday didn't hamper their sessions! After playing for five years, the next step for the team, comprising of working professionals and aged folk, was to play competitively against school children. They called themselves 'United 4 Hockey' and over time, played against school boys at Doon, Welham and Scindia
Last weekend, they went one step further. They organised, conceptualised, hosted and pulled off a one of a kind tournament -- the inaugural United 4 Hockey (UFH) Cup with Mayo, Doon, Scindia, Welham and the UFH alumni participating.
If the IPL is about 'cricketainment' then UFH attempted to make the tournament 'hockeytainment'. The two-day tournament was played under floodlights at the Major Dhyan Chand National Stadium with sponsors, parents, hockey aficionados, friends and family having a gala time with food and music as the teams showed off their skills on the field. Even a peacock put up an appearance and almost forced play to stop for a while!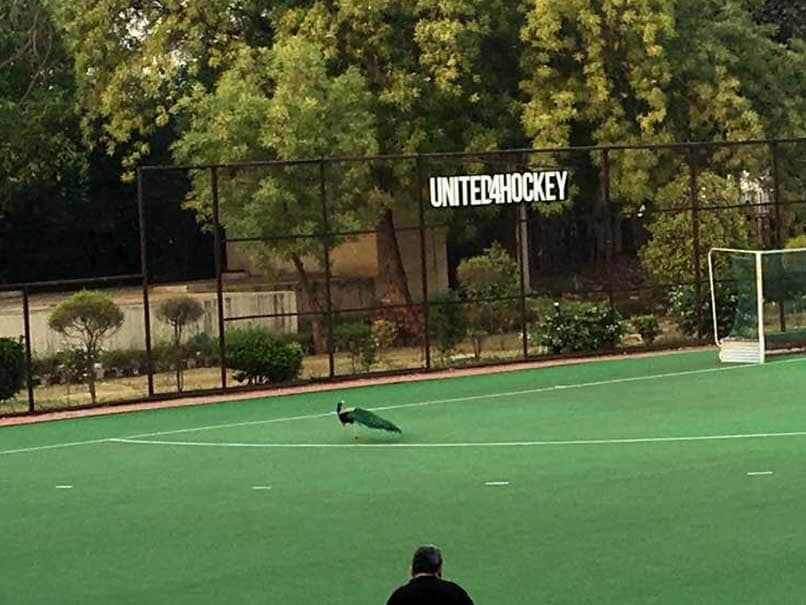 The fact that much work needs to be done for the sport in India is reflected how these boarding schools lack an astro-turf hockey field in their premises. With the playing surface changed to astro-turf from natural grass, it's changed the way hockey is played. India is far behind other hockey playing nations in having enough astro turfs in big cities and schools.
The captain of the Welham Boys' School team Shreshtth Jain told NDTV, "This was a great platform for us. We have never played on an astro-turf. So, it was a good opportunity".
Padma Shri Zafar Iqbal was the chief guest for the event. The former India captain and member of the 1980 gold medal-winning team said, "We need to encourage sports in all schools. There are lakhs of schools but none have good facilities for sport."
Arvindanabha Shukla, a senior teacher and hockey master in-charge of The Doon School, told NDTV: "Schools don't give sports the due attention. It is an important part of our lives".
More than 80 students and 40 alumni participated in the UFH Cup. While Mayo College won the final beating Scindia School 2-0, it was a riveting encounter that could have gone either way.
The plan is to make the tournament bigger next year. "Next year we want to get Sanawar School and The Bishop Cotton School to participate in the tournament," said Kunal Sharma, the President of United 4 Hockey.
According to reports, less than 47% of Indian school children get access to less than 60 minutes of playing time per day. Amidst all the pressure put by schools and parents alike to succeed in academics, how can students, who genuinely want to pursue sports, chase their dreams? Perhaps, events like these are an answer.
Topics mentioned in this article
Hockey