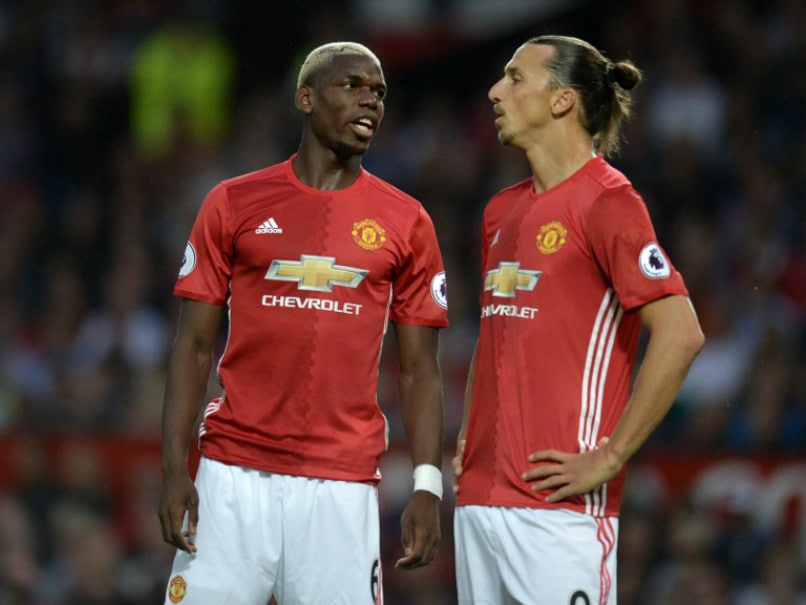 Zlatan Ibrahimovic and Paul Pogba shared a laugh together following Manchester United's EFL Cup triumph.
© AFP
There were a few eyebrows raised when Manchester United manager Jose Mourinho decided to sign Zlatan Ibrahmovic on a free transfer from French club Paris Saint Germain in the summer. At 34, many thought that the Swedish striker was past his prime and would find the going hard in the fast-paced nature of the game in the Premier League. Even on a free transfer, it was quite a risk for a club trying to get back to the top of club football. However, Zlatan has already left his mark at the club after his brace helped Manchester United claim the League Cup title on Sunday night.
 
Following United's 3-1 win over Southampton in the final, Zlatan and Paul Pogba were naturally in a jovial mood.
 
When a reporter told Pogba that Zlatan was a humble guy, the Frenchman reacted by saying that was the reason Manchester United bought him.
 
A grinning Zlatan quickly stepped in to correct Pogba by saying, "Bought me? I came for free. They bought you".
Paul Pogba "That's why we bought him"
Zlatan "Bought me? I came for free. They bought you"
pic.twitter.com/GVFq1sD6NG

— BeanymanSports (@BeanymanSports) February 26, 2017
While Zlatan might have joined on a free transfer, Manchester United had to shell out a world record fee for French midfielder Pogba. Zlatan, who has won the league titles in Spain, Italy and Netherlands, has already scored 15 goals in the Premier League.
 
He is fifth in the list of top scorers in the league, just two behind joint leaders Harry Kane (Tottenham Hotspur), Romelu Lukaku (Everton) and Alexis Sanchez (Arsenal).
 
Pogba has failed to have a similar impact but at 23 still has a long time to prove his worth.