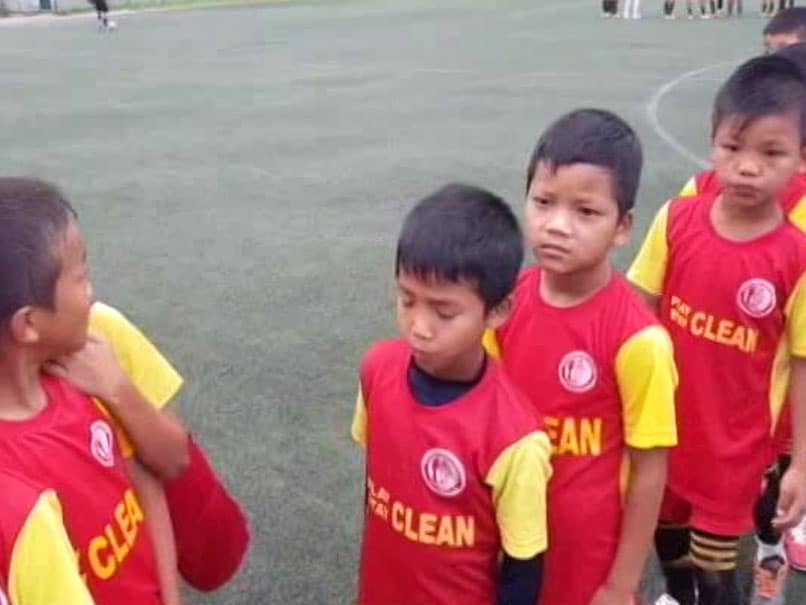 Most of the youngsters in Mizoram wish to become a professional footballer.
© NDTV
10-year-old Jeremy is busy honing his dribbling and shooting skills at the Assam Rifles ground in Aizawl. He is just one of many youngsters who is hoping to make football a career in Mizoram, a state nowadays known as the football capital of the nation.
"In Mizoram I like Jeje and my favourite is Neymar and I want to be the best footballer," Jeremy told NDTV.
With the FIFA U-17 World Cup kicking off on Friday, football fever has gripped the nation. NDTV travelled to the new capital of Indian football, Mizoram, to find out how they are catching young talents in the state.
"In age groups, Indian team is full of Mizoram footballers and thus just goes to show our supremacy," said R. R Royte, the promoter of Aizawl FC, that won the I-league last year and surprised the nation.
However, it isn't just Mizoram that is the hub of Indian football. The entire Northeast is producing the majority of the best players in India. In fact, over 30 percent of the Indian national team consists of players from the North East.
If you look at the current U-17 team preparing for the World Cup as many as eight players are from Manipur.
But the rise of Mizoram has been phenomenal. Much of it can be attributed to Mizoram Premier League that started in 2012. It is an eight-team franchise league that has laid the foundation for the young footballers in Mizoram to shine and get the attention of all the big clubs in the country.
"The stranglehold of Goa and West Bengal is finally broken with a North East club winning the premier football tournament in India for the first time," explained senior journalist from Aizawl Zodin Sanga.
Winning gold in the national games in football, crowned champions of Santosh trophy are some of the moments of recognition for Mizoram as a football powerhouse in the country. It's here that the country saw its first grass root football initiative start in 2012. Now the state is starting the country's first ever junior football league for children below 12 years. That too from very remote areas.
"We have selected a border town called Champai as the venue to start this junior young legends league. In Aizawl, we have the grass root centres and other grassroot centres are also coming up," said L Hmar, general secretary of Mizoram Football Association.