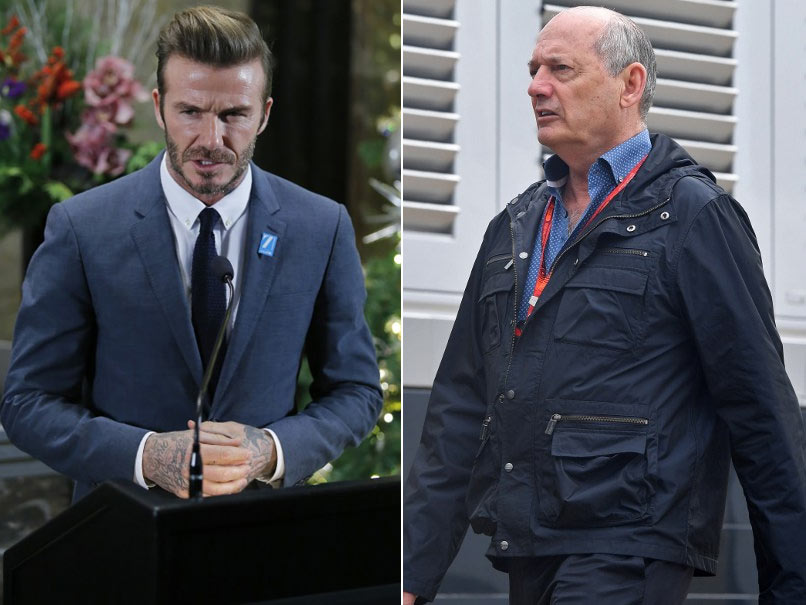 Sporting tycoons David Beckham and Ron Dennis have a combined fortune of around 1 billion pounds.
© AFP
Football star David Beckham and former McLaren chairman Ron Dennis were reportedly had a loud stand-up row during a New Year's Eve show at a luxury resort in Maldives.
According to Daily Mail, the coming together was over tables reserved at the One & Only Reethi Rah resort to give celebrity guests the best view of the entertainment.
Dennis and his group of about 30 took up positions to watch the New Year celebrations after finishing their dinner.
However, their celebrations seem to spill over into the seats reserved for the families of David Beckham and renowned chef Gordon Ramsey, who were enjoying a Christmas break together in Maldives.
According to the British newspaper, a female member of Beckham's group asked Dennis for their reserved tables to be vacated and pointed out the moved name places.
The F1 mogul is said to have been dismissive, mentioning how much money he was spending at the resort.
Following this, Beckham confronted Dennis and the duo, who have a combined fortune of around 1 billion pounds, faced off and verbals were exchanged.
"It's fair to say voices were raised but it was all a storm in a teacup. They have known each other for ages and it was all blown over by the next day," Daily Mail quoted a friend of Dennis as saying.