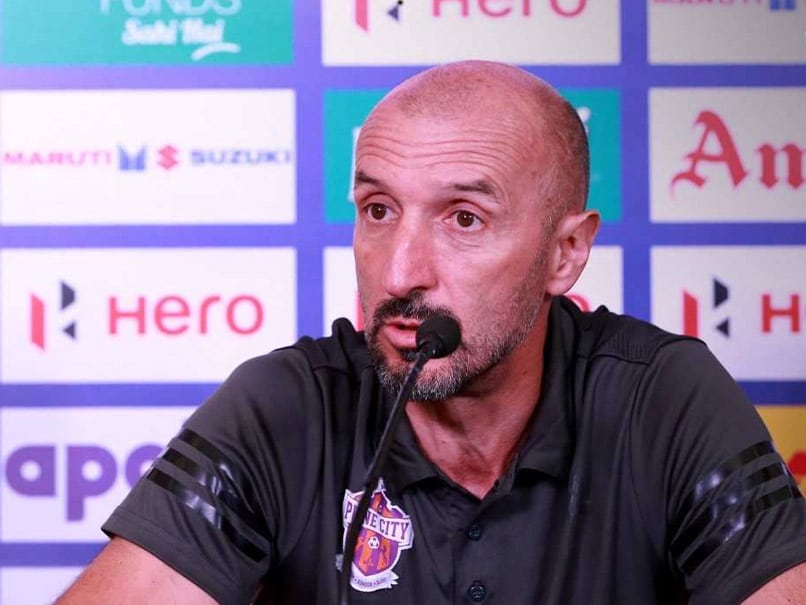 Popovic was held guilty of abusing and insulting match officials.
© Indian Super League
The disciplinary committee of the All India Football Federation (AIFF) suspended FC Pune City head coach Ranko Popovic with immediate effect on Friday pending further inquiry. Disciplinary Committee Chairman Ushanath Banerjee, while reviewing the latest public comments made by Popovic against referee and match officials, issued the sanction order. "Having considered the utterances against the decisions of the Referee and the Match Officials, it prima facie appears that Ranko Popovic has breached the disciplinary code and the law of the game with impunity amounting to gross misconduct," Banerjee stated in a communication to the club.
Popovic was held guilty of abusing and insulting match officials and was slapped with sanctions on an earlier occasion as well.
"But even after that, he continued with his obdurate acts resulting in a warning. The instant subject matter is thus a third instance of improper conduct," the AIFF said in a statement.
Popovic has been served a show cause notice and he has to reply within March 9 and appear for a hearing before the committee on March 16 at the AIFF headquarters in New Delhi.
"In the meanwhile, pending final decision of the committee, Ranko Popovic will remain suspended under Article 21 and 22 of the code," the AIFF stament added.