EPL: Manchester United's Woes Continue, Leicester City Hang On To Top Spot
It was a day where the big names were cut down to size in the English Premier League. Manchester United slipped up for the fourth consecutive time, Arsenal missed a chance to go on top while Chelsea squandered a chance for victory. At the end of it, Leicester City hung on to top spot despite losing to Liverpool.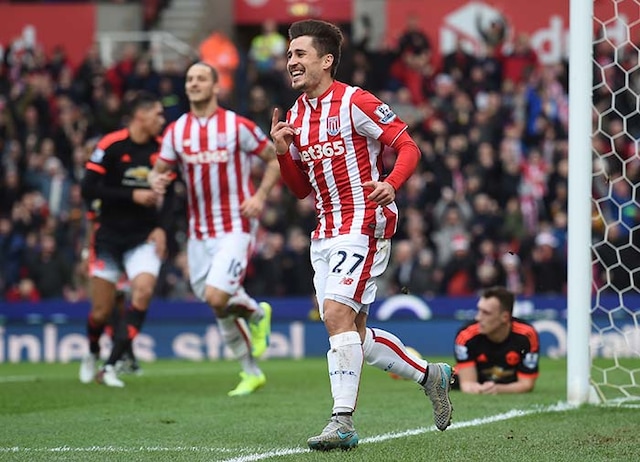 Goals from Bojan Krkic and Marko Arnautovic helped Stoke City to a 2-0 win over Manchester United. This was United's fourth consecutive defeat and it put immense pressure on Louis van Gaal to hang on to his position. (All pictures from AFP)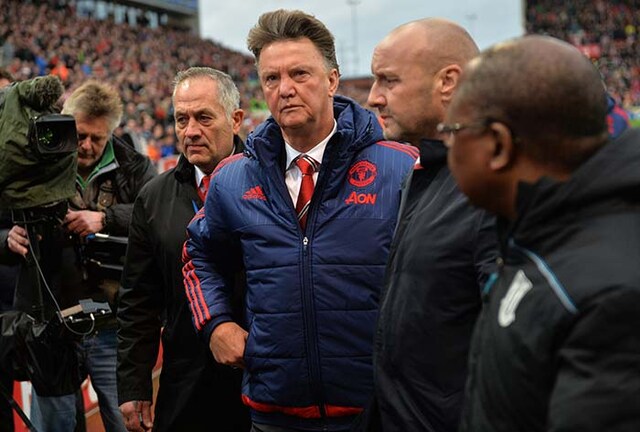 There are reports that van Gaal would quit rather than getting the sack. Prior to the match, he had stated that he was getting support from the Manchester United F.C. Board but that might change as the team looks for a turnaround.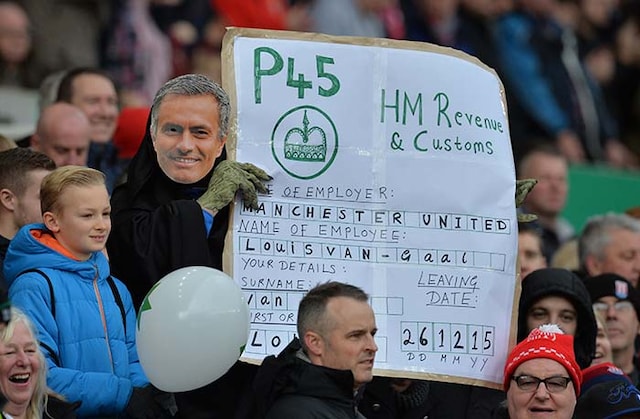 The fans at Old Trafford are not amused at the current state of affairs and there are calls for van Gaal to be shown the door after the humiliation at Stoke.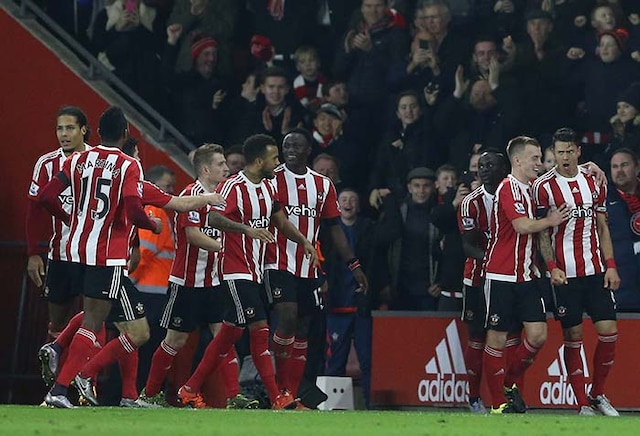 Arsenal had a golden chance to go on top of the Premier League but they failed against a more disciplined Southampton side. Shane Long's brace and goals from Cuco Martina and Jose Martina gave Southampton a 4-0 win over Arsenal.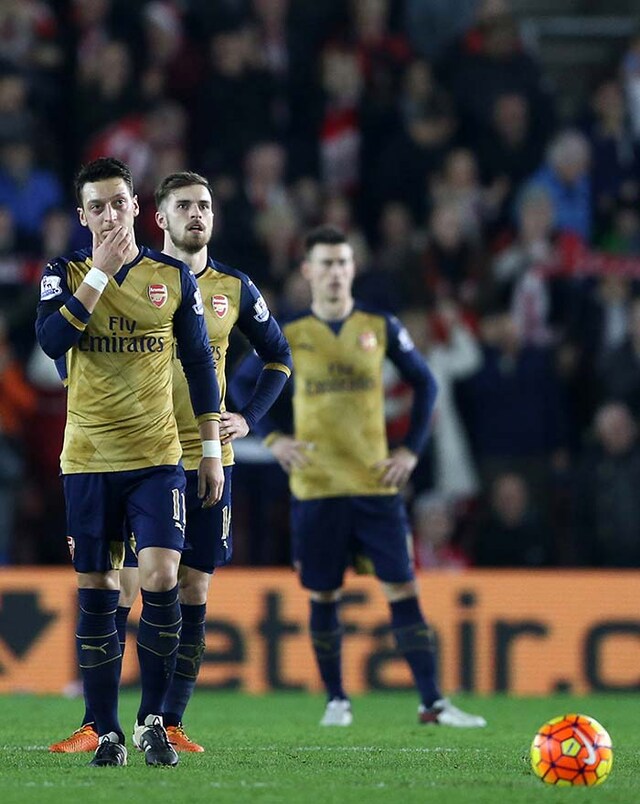 Arsenal manager Arsene Wenger admitted that the side had panicked as they tried to push for the top spot in the Premier League. He stated that Southampton made them pay for lack of discipline.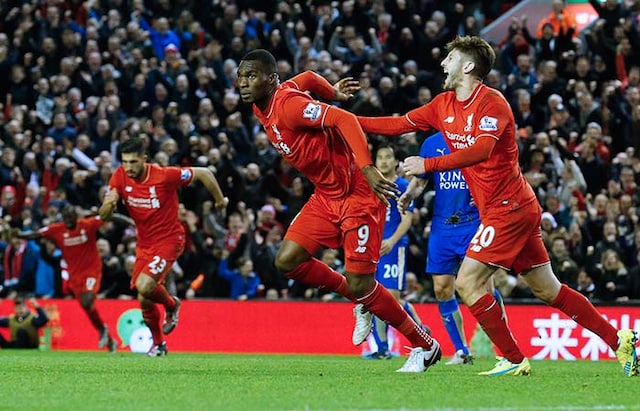 Christian Benteke was the star as table-toppers Leicester City succumbed to their second defeat in the Premier League. The 1-0 win gave Jurgen Klopp's men plenty of cheer after an inconsistent run.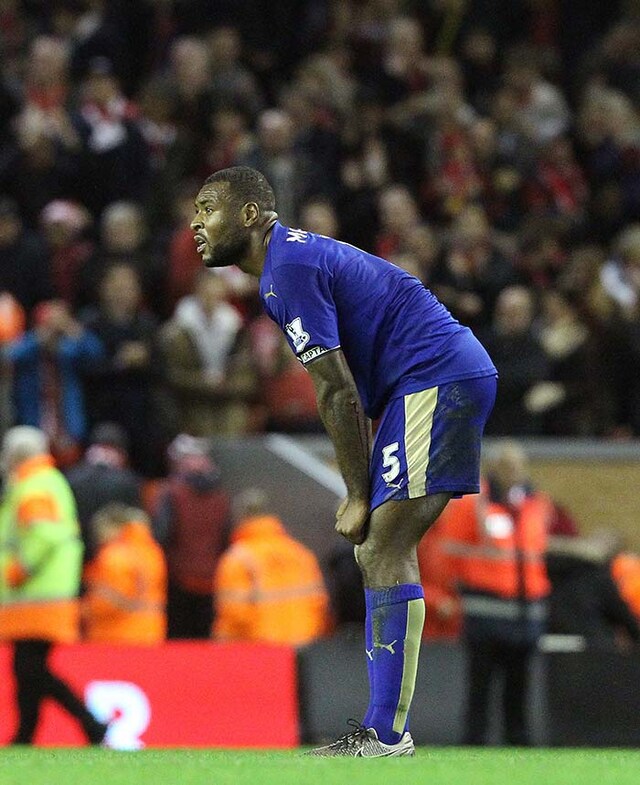 However, with Arsenal losing to Southampton, Leicester City managed to hold on to the top spot but they will be aware that greater challenges await them in 2016.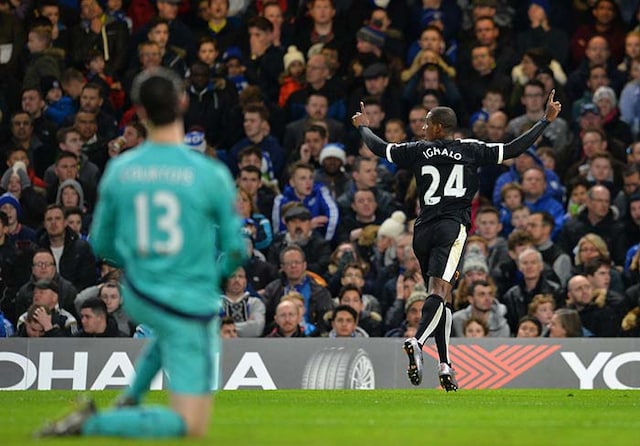 Odion Ighalo and Troy Deeney put Watford ahead after Diego Costa had scored in the 32nd minute in Guus Hiddink's first game in charge for Chelsea FC.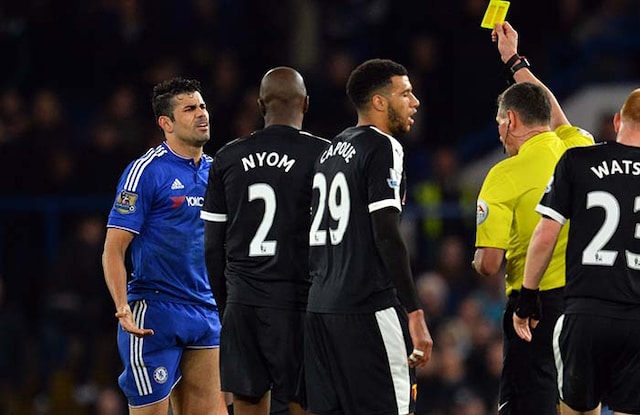 Costa got Chelsea FC back on level terms but he was sent off for his second offence and he will miss the next game against Manchester United on Monday.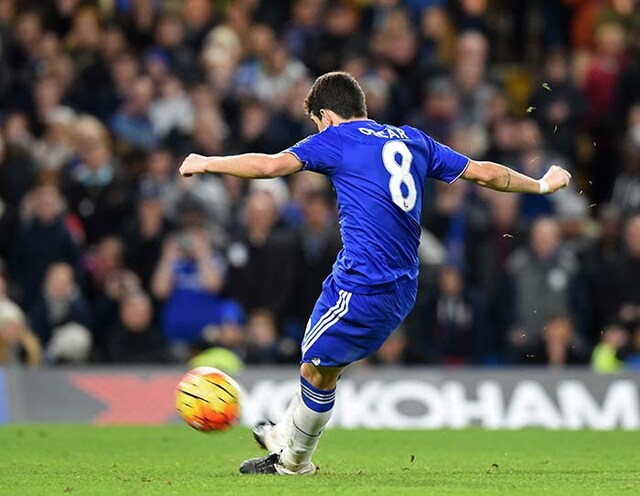 Oscar had a chance to seal a win for Chelsea but he missed his penalty and the match ended in a 2-2 draw. After the match, Hiddink stated that it was a fair result.
Manchester City continued their surge in the Premier League and were the only big name to emerge unscathed in what turned out to be a bloody Boxing Day in the Premier League. Goals from Kevin de Bruyne, Yaya Toure, Wilfried Bony and Raheem Sterling gave them a 4-1 win over Sunderland.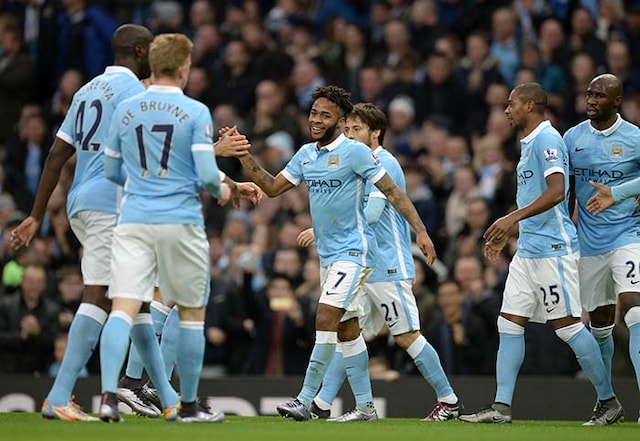 With this win, Manchester City moved to third spot in the Premier League, just three points behind Leicester City.