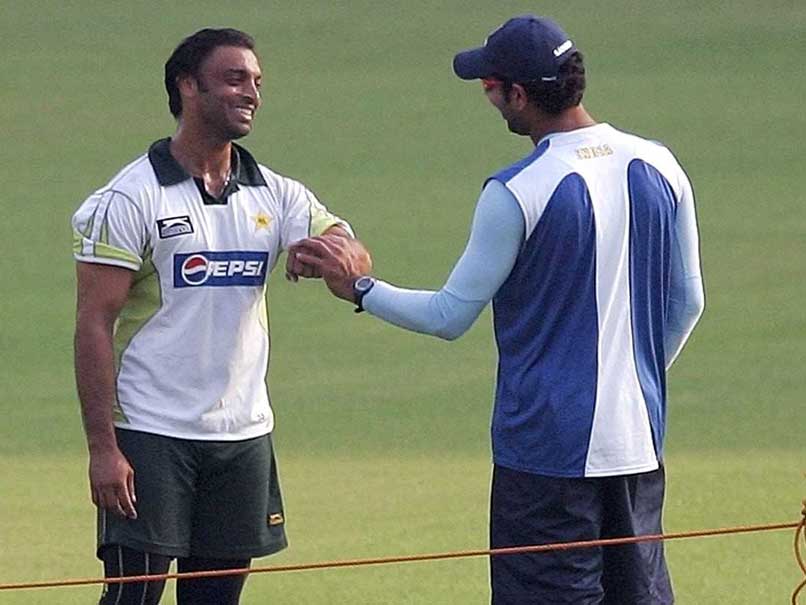 Yuvraj Singh is known as one of the funniest cricketers in the Indian dressing room.
© AFP
Former Pakistan speedster Shoaib Akhtar was known for foxing batsmen with his lethal yorkers in his playing days. He hardly allowed a batsman to stay long at the crease. After retirement, he has taken to social media, at times imparting some philosophy. One such picture on his Twitter handle shows him wearing big welding gloves and holding a helmet. "Don't be afraid to be ambitious. About your goals. Hard work never stops. Neither should your dreams," the post read.
Only hard work can lead you to your dreams.#Shoaibakhtar #quoteoftheday #hardwork #dreams #nevergiveup #Rawalpindiexpress pic.twitter.com/bmtiom3WCY

— Shoaib Akhtar (@shoaib100mph) December 27, 2017
India all-rounder Yuvraj Singh, known for his sense of humour, didn't waste any time as he bowled the Rawalpindi Express, poking fun of his new look and asking him where he was going to do a bit of welding.
Oh ta theek hai payan tusi welding karan kithe chale ho

— yuvraj singh (@YUVSTRONG12) December 27, 2017
Yuvraj is known as one of the funniest cricketers in the Indian dressing room.
After repeatedly failed to clear the Yo-Yo test, the India all-rounder has managed to clear the test on December 5. He is also hopeful of playing ICC World Cup 2019.
The 42-year-old Akhtar has played 46 Tests and 163 ODIs for his country, claiming 178 and 247 wickets, respectively. He has two ten-wicket and 12 five-wicket hauls in Tests.