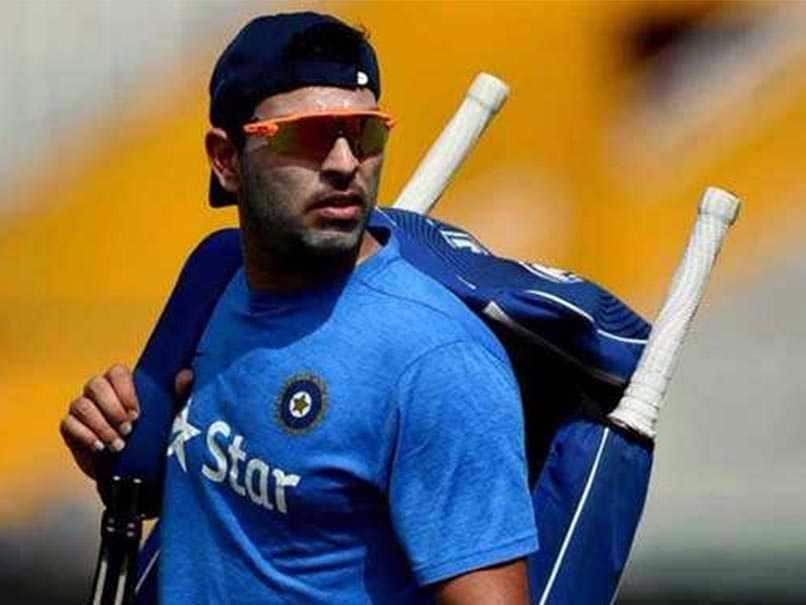 Yuvraj Singh uploaded a video supporting Supreme Court's cracker ban.
© AFP
The Supreme Court last week ruled that there will be no sale of firecrackers during Diwali, as it restored a November 2016 order banning the sale and stocking of firecrackers in Delhi and National Capital Region (NCR).The directive, aimed to curbing dangerous pollution levels, found plenty of support from some of India's biggest celebrities. Among the public personalities backing the top court's order was Yuvraj Singh, who put out a video to request his fans and followers to celebrate a pollution-free Diwali.
Say no to crackers, let's celebrate a pollution free Diwali ?? #saynotocrackers #pollutionfree pic.twitter.com/l1sotpKizM

— yuvraj singh (@YUVSTRONG12) October 8, 2017
While many applauded Yuvi for taking a stand on the matters, others reminded him of the fireworks at his wedding reception.
"It's not ok to burn crackers on Diwali, but it's ok to burn crackers for my wedding." Hypocrisy jumped from 100th floor ???????? @YUVSTRONG12 pic.twitter.com/hwDU0QbjYK

— Akshay Kumar (@SirAkshayKumar) October 9, 2017
Crackers cause pollution only on Diwali, not on weddings @YUVSTRONG12 ?

(pic via-@pokershash) pic.twitter.com/dD0zurruIr

— Ankur Singh (@iAnkurSingh) October 9, 2017
Hello Yuvraj Singh, Crackers creates pollution during diwali and not during your wedding! pic.twitter.com/Pzqw1YtPPD

— Mishra Vikas (@camishravikas) October 9, 2017
Pic 1:Yuvraj Singh Supports #FirecrackerBan on Diwali
Pic 2:On his Wedding,crackers Produced Oxygen & Delhi was Pollution Free#Hypocrites pic.twitter.com/CxFD0Mpmdh

— Ashwin Pagare (@pagareashwin) October 13, 2017
Interestingly, the star left-hander's friend and former teammate viewed the court ruling from a different perspective.
RT if this year you will celebrate Diwali extra dhoom dhaam se.

— Virender Sehwag (@virendersehwag) October 9, 2017
A bench headed by Justice A.K. Sikri, while restoring the order, said: "We should see at least in one Diwali the impact of a cracker-free festivity." However, the court said that the September 12, 2017 order lifting the ban on the sale and stocking of firecrackers in Delhi NCR will be back into effect from November 1.