Story Progress
Back to home
Sunil Gavaskar Bats For MS Dhoni After VVS Laxman And Ajit Agarkar's Take On His T20 Future
The former India skipper says people tend to find faults in the games of people who have crossed 30 years of age.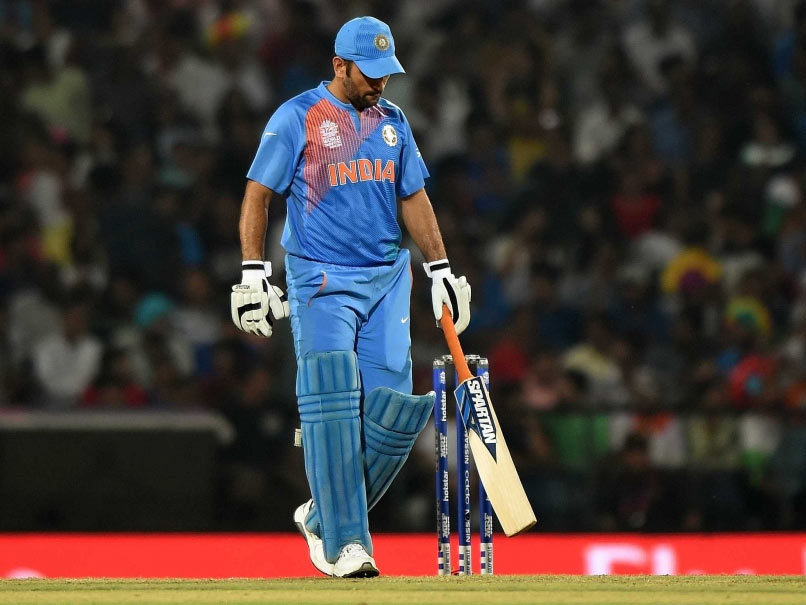 Dhoni had scored a 37-ball 49 in the second T20 match against New Zealand.
© AFP
Highlights
VVS and Ajit are completely entitled to their opinion, said Gavaskar

Dhoni had scored a 37-ball 49 in the second T20 match against New Zealand

Dhoni should give youngsters a chance in T20Is, Laxman had said
Former India cricketers VVS Laxman and Ajit Agarkar had been critical of Mahendra Singh Dhoni's performance in the second Twenty20 International (T20I) against New Zealand at Rajkot, which the home team lost by a margin of 40 runs. Following Dhoni's 37-ball 49, Laxman, in a post-match television show, had strongly suggested that Dhoni should give chance to youngsters in the T20 format as they would get an opportunity to blossom and get confidence by playing international cricket. However, former India captain Sunil Gavaskar, in an exclusive interview with NDTV, said that when someone crosses 30 years of age, everybody is looking to find fault in his game.
Commenting on Laxman and Agarkar's view, Gavaskar said, "VVS and Ajit are completely entitled to their opinion. They have played a lot of cricket for India and it is their view. It might not necessarily be the selectors' nor the captains' view and we just have to wait and see."
Laxman had said, "I still feel it's time for MS Dhoni to give youngsters a chance in T20 format. It will be an opportunity for a youngster to blossom and get confidence playing international cricket. He is definitely an integral part of ODI cricket."
"I think India must now look at other options, at least in T20Is. In one-day cricket, they seem to be happy with the role that he is playing. When you were the captain of the side, it was different. But just as a batsman, will India miss him, I don't think so. In T20 cricket, it is lot easier to make that transition as there is lot of experience in that team apart from MS Dhoni now," Agarkar had told ESPNcricinfo.
"When somebody reaches an age beyond 30 then I think every time, all of us are looking to find fault with that over-30 person. We actually hasten somebody's retirement from the game by demanding too much of the person," Gavaskar commented on the age factor.
However, Gavaskar did not fail to mention the poor performance of the team as a unit.
"We do not look at the guys under 30, who actually haven't done anything but we tend to sort of overlook that. So, we will not have to look at the failure of others in the same innings. Hardik Pandya getting out for one by not picking up a googly. We will not look at that. We will not look at the fact that openers did not give the usual start. We will only point a finger at MS Dhoni. So that is unfortunate. So, that is India for you," Gavaskar added.
Asked whether Dhoni should quit the shortest format of the game to concentrate on the 50-over format, Gavaskar remarked, "For a cricketer, it helps if he plays continuously. Because you are in rhythm and in the groove most of the time even if you might not be taking wickets as a bowler or scoring runs as a batsman. Having actual games and match practice is very important. Match practice is fantastic not only for the physical aspect but also for the mental aspect. So, clearly the more cricket anybody plays it is better for him."
Topics mentioned in this article