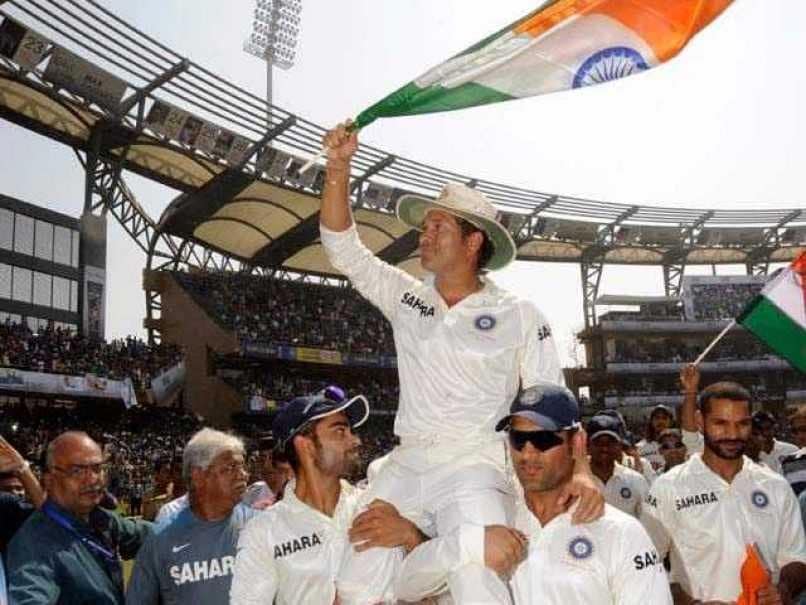 The message really touched the Master Blaster's heart.
© BCCI
Sachin Tendulkar's biopic 'Sachin: A Billion Dreams' has allowed his fans to revisit the "struggle to fame" journey of the cricket legend. Many cricketers lauded Tendulkar's 'on-screen' cricketing journey. But one message really touched the Master Blaster's heart - a letter from a six-year-old girl. Tendulkar shared the letter from little Taara on Twitter, who wrote to the cricket icon after watching his movie.
This is how the letter goes.
My name is Taara (like Sara didi) but I am six years old. I recently saw your movie and I loved it. I laughed when I saw what a naughty child you were. I cried when I saw your last match.
Sachin uncle, I want to come and meet you and Sara didi, Arjun bhaia and Anjali aunty.
In response, Tendulkar tweeted, "Hi, Taara! Thank you so much for writing to me.. I'm really glad that you enjoyed the movie. Keep smiling :)," Tendulkar's tweet read.
The movie - Sachin: A Billion Dreams, was written and directed by James Erskine. A.R. Rahman has composed the music for the film.
The movie ranges from his young day antics to the 1983 World Cup, which inspired him to take up cricket. It tracks his initiation into cricket and then runs through the history of his achievements and records how he became the legend he is now.