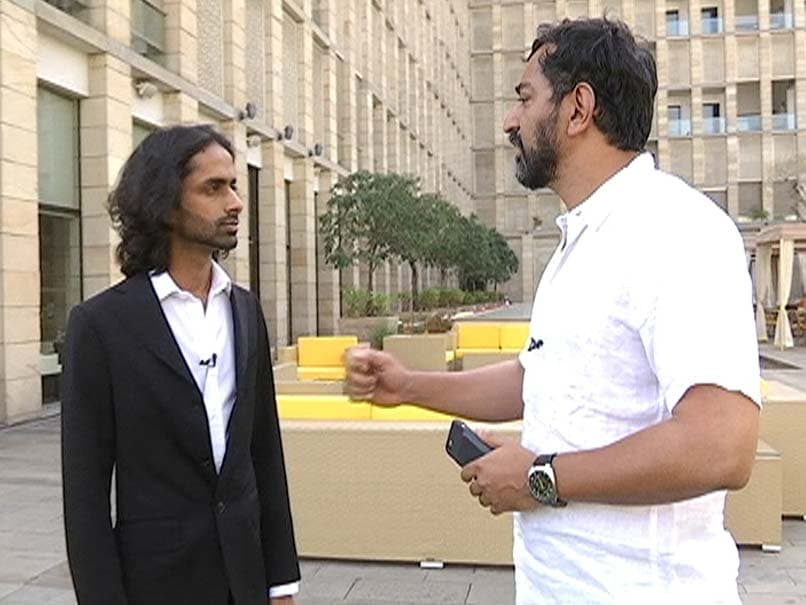 Lalit Modi's son Ruchir Modi talking to NDTV
© NDTV
The stakeholders in the Rajasthan Cricket Association (RCA) will be waiting in anticipation of the results of the RCA elections, which could be announced on Friday, June 2, if the Rajasthan High Court asks the election officer to declare them. The two rival groups, led by CP Joshi or Lalit Modi's son Ruchir Modi. As many as 35 districts had voted in this high-voltage election that saw a face-off between Ruchir Modi and Joshi. The winner will need the support of 17 districts to become the new president of Rajasthan cricket. It was a high stakes battle and it may well be a new inning for the Modi clan as Ruchir now prepares to take over the mantle from his father.
Giving him a run for his money is Joshi, a veteran Congress leader who had defeated Lalit Modi two terms ago as the cricket world awaits the verdict.
The entire situation now depends on the Rajasthan High Court. The votes have been sealed and kept and the results will be as per the court's decision.
Earlier, the Lalit Modi faction received a severe jolt with the Rajasthan High Court ordering that the elections of Rajasthan Cricket Association (RCA) would be held on May 29. The court observed that calling off the RCA elections abruptly only a couple of days before they were supposed to be held was not fair and the election process can't be stopped once it is has started. Thrashing the order of election officer to call off the RCA elections, Justice J K Ranka in his decision said that the election process would restart from where it was stopped and elections would be held within three weeks. 
The Lalit Modi faction had called off the RCA elections slated for April 26, citing legal tangles, at a stage when two days of nominations had already passed.
In a surprise move on April 21, the Modi faction called off the election claiming that the Registrar had not ratified the proposed amendment's in Constitution because it's certain areas were not in accord with the prevailing Sports Act in state.
(With inputs from Harsha Kumari Singh)