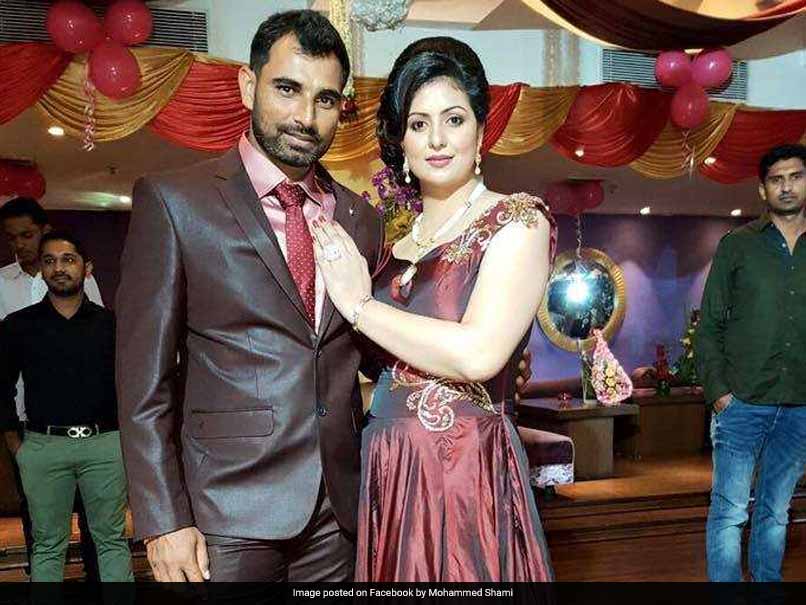 Shami's wife Jahan went to Kolkata Police headquarters Lalbazar asking for personal security.
© Facebook
India pacer Mohammed Shami's wife Hasin Jahan on Tuesday sought personal security from Kolkata police. Jahan claimed she has been receiving constant abuses and threats through social media accounts since her differences with Shami became public. She also requested for West Bengal Chief Minister Mamata Banerjee's support on the issue. Jahan had lodged a case against Shami for domestic violence and accused him of multiple extramarital affairs.
According to her lawyer Zakir Hussain, Jahan went to Kolkata Police headquarters Lalbazar asking for personal security.
"She is feeling insecure while going somewhere due to a massive number of threats and abuses she has been receiving on the social media. The accounts may or may not be fake. Today (Tuesday), she went to Kolkata Police headquarters Lalbazar and asked for personal security as she is feeling extremely insecure while going somewhere," her lawyer Zakir Hussain told IANS.
"Jahan also wants emotional support from honourable Chief Minister on the issue. She has high regards for her since the Chief Minister herself is a woman with a great heart. So, she said she would be really happy if she can meet her (Banerjee) and tell her about the entire issue," he said.
Kolkata police have levelled charges under seven sections, including attempt to murder, against Shami following the complaint made by his wife.
She also accused Shami and his family of physical and mental torture.
However, the Indian pacer has denied the allegations, saying it was an attempt to derail his cricketing career.
He also appealed to his wife to "patch-up for the sake of their children and family," while talking to TV channels.
The pacer found himself out of the Board of Control for Cricket in India's (BCCI) 26-member annual contract system.
(With IANS inputs)